This post may contain affiliate links. Read my disclosure policy here.
ABC TV invited 5 Minutes for Mom contributing blogger Dawn Cullo to Los Angeles, CA to attend the Zootopia media trip. Dawn's expenses were paid for the trip but no other compensation were paid and all opinions are Dawn's.
"In Zootopia, anyone can be anything."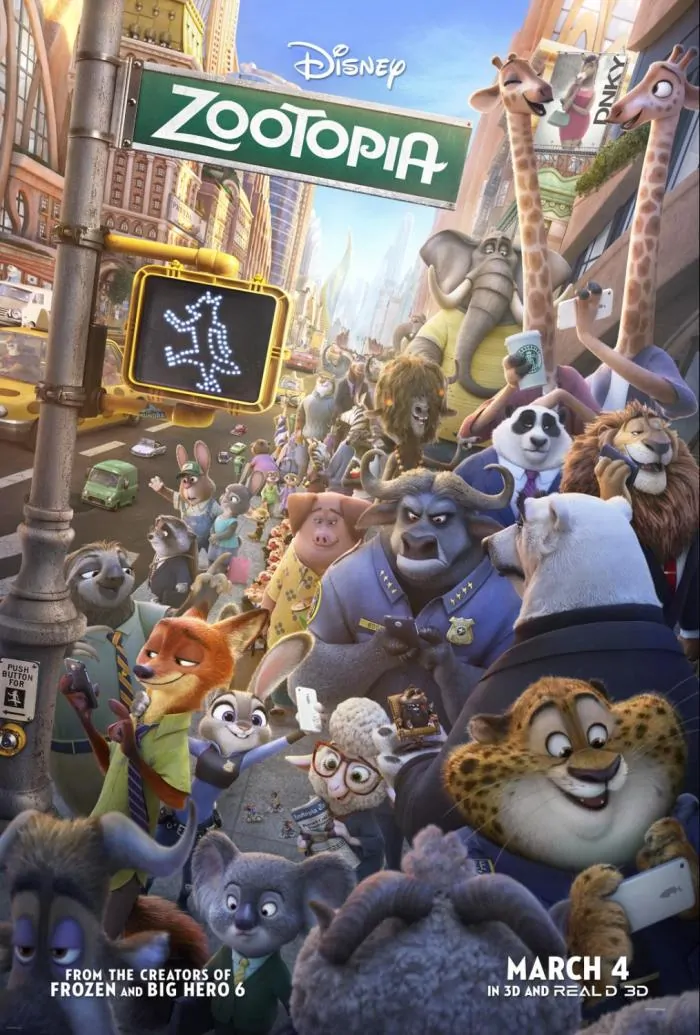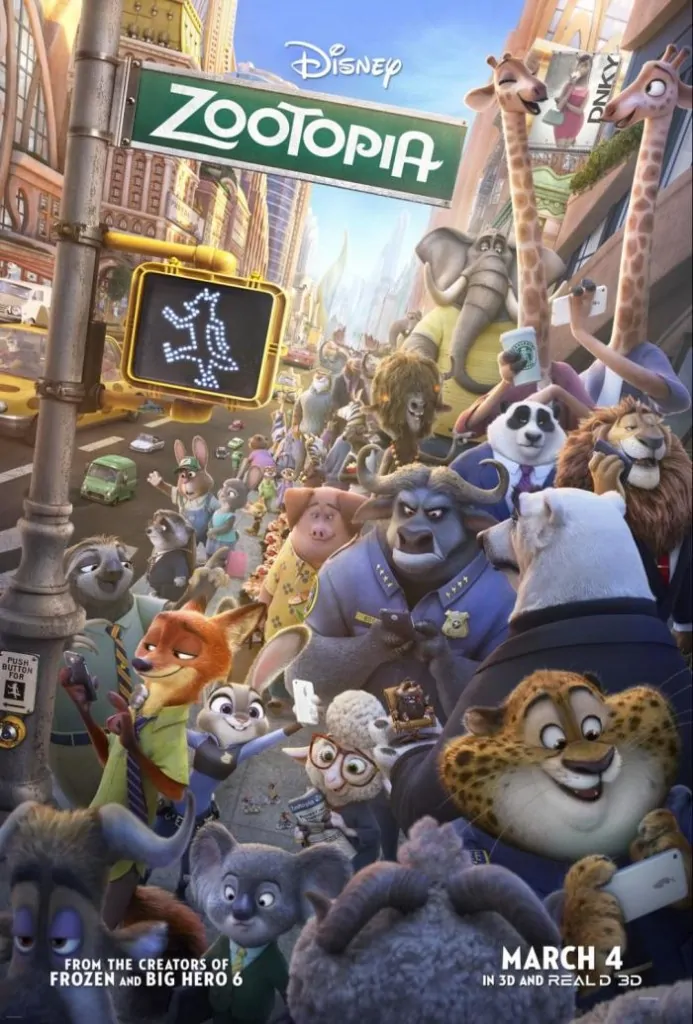 A trip to the Walt Disney Animation Studios is always a treat, this time I visited the studio to learn more about Zootopia.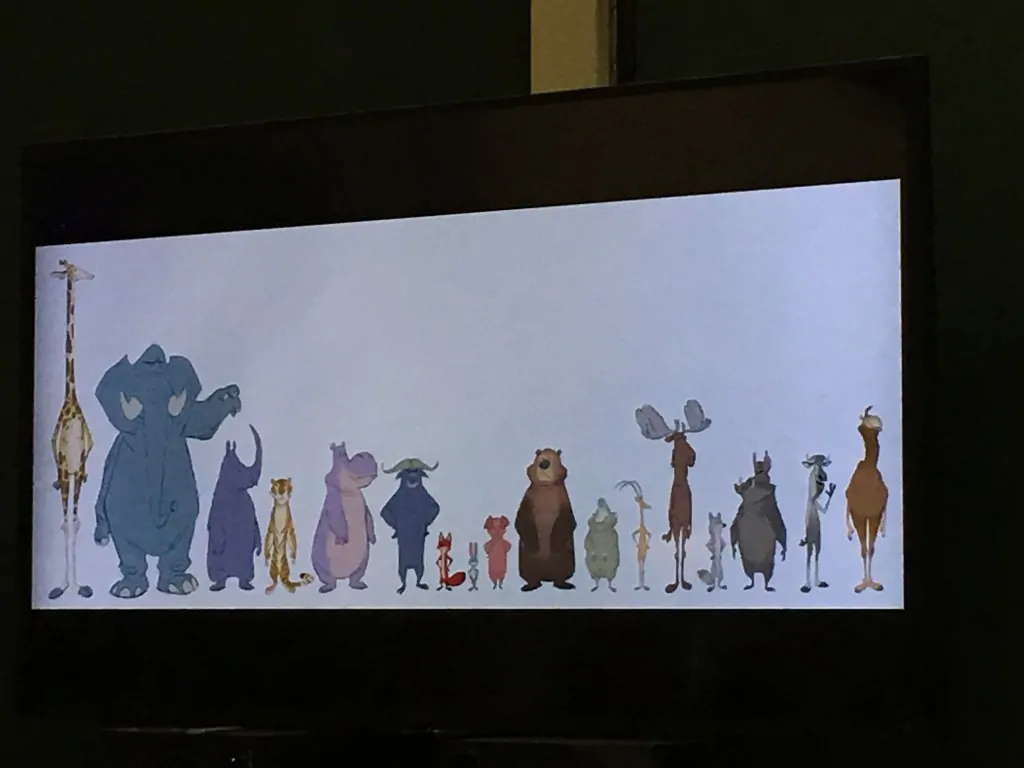 I am always in amazement of the lengths the Walt Disney animators will go to in order to make their movie feel as real as possible.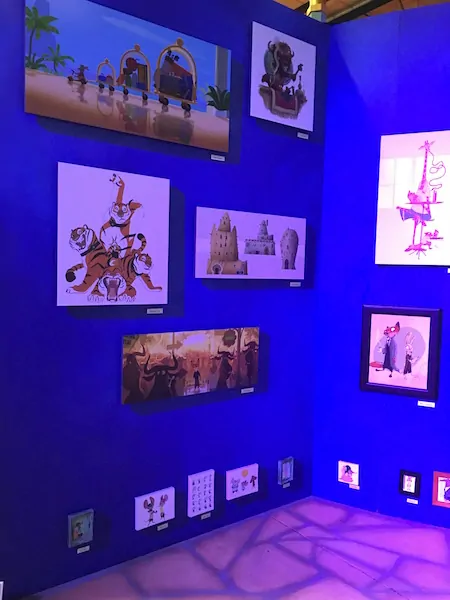 This time, their assignment was to make a buddy movie with animals who walked upright. And this movie features not just a few cute animals but over 50 different species of animals. Can you imagine trying to figure out how all of these animals move in a pair of pants!!! That was the job for these animators, they were on a mission to figure out how to make these animals look natural dressed head-to-toe in a variety of outfits. Some animals are even dressed in 3-piece suits.
During my time at Walt Disney Animation we chatted about the process the animators when through when developing many of the characters.
For example, no two animals really can wear a pair of pants the same. The way pants fit on a cheetah are clearly different than they way they fit an elephant. Duh!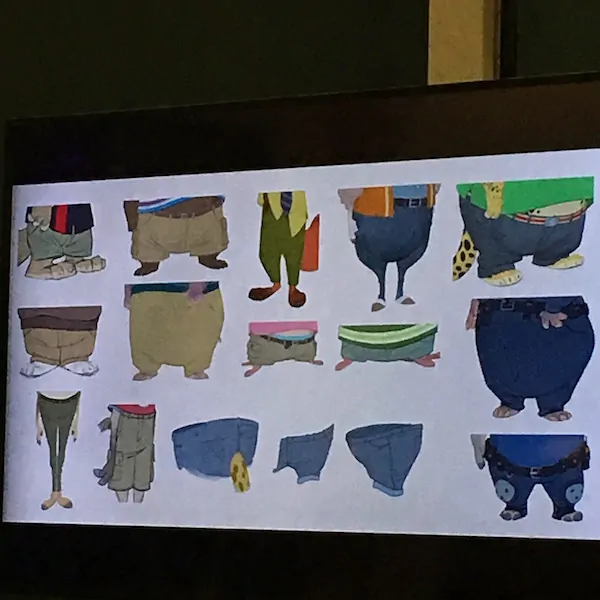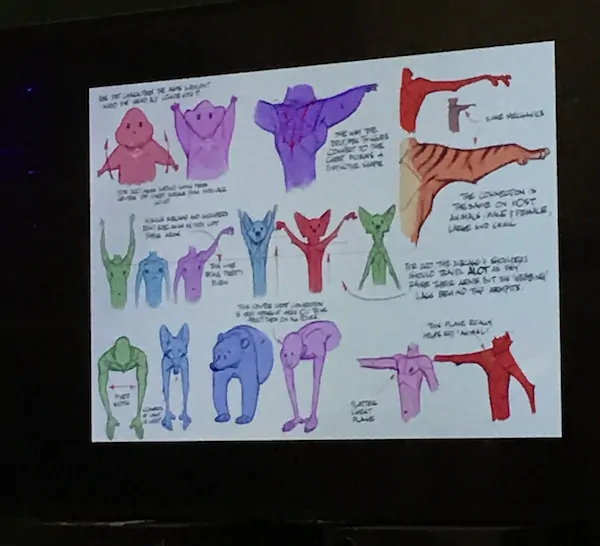 Through the process of the movie development the characters change and evolve over time. They need to have the right look in order to fit into their environment.
As you can see, Nick Wilde started out looking the the typical sly fox type of character, but in the end he now has shorter ears and seems less "sly", but we all know he is still a sly fox.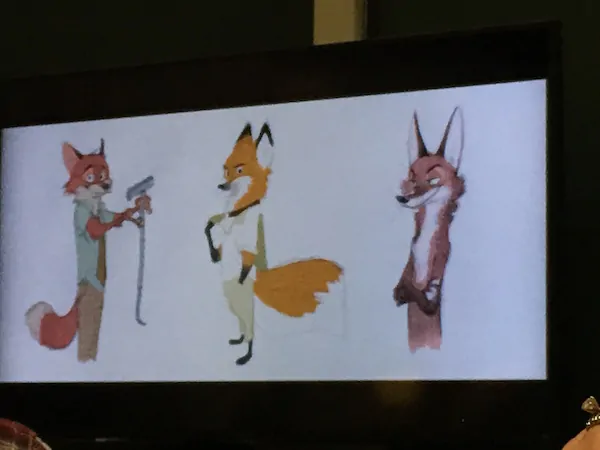 The final part of the presentation was a drawing lesson. While at one time in my life I attended Art School, those true talents didn't shine through during this 15 minute lesson.
Here is the professional animators drawing.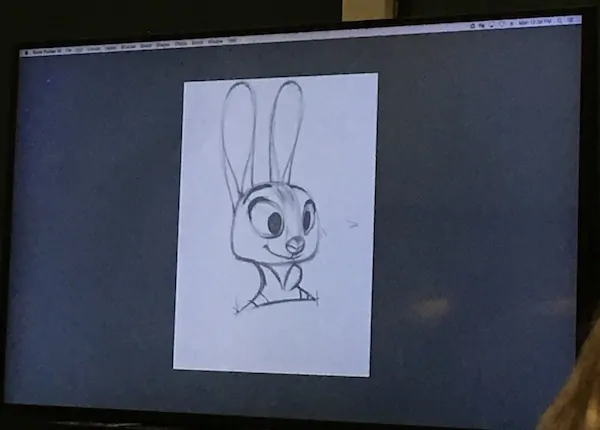 Here is my crazy looking mushroom head drawing of Officer Judy Hopps.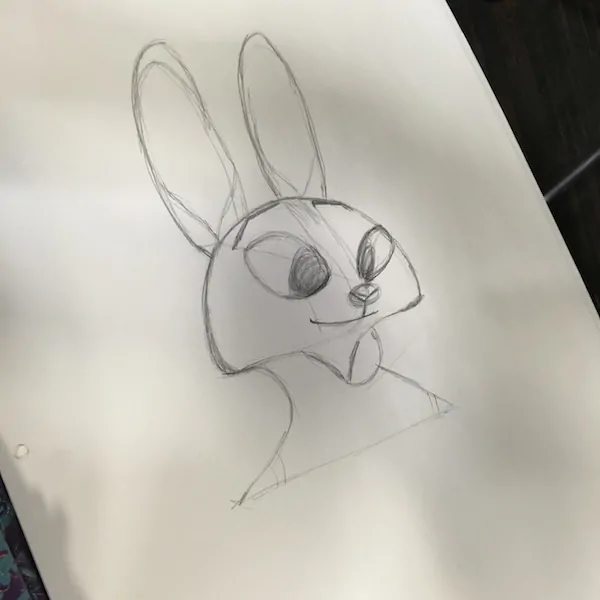 About Zootopia
The modern mammal metropolis of Zootopia is a city like no other. Comprised of habitat neighborhoods like ritzy Sahara Square and frigid Tundratown, it's a melting pot where animals from every environment live together—a place where no matter what you are, from the biggest elephant to the smallest shrew, you can be anything.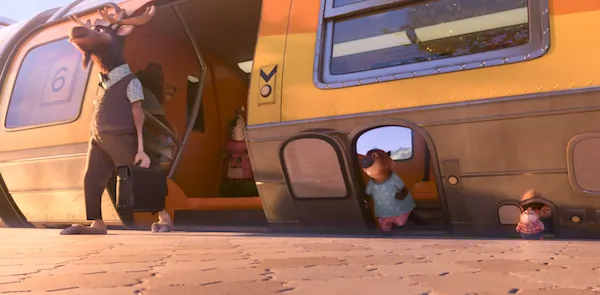 But when rookie Officer Judy Hopps (voice of Ginnifer Goodwin) arrives, she discovers that being the first bunny on a police force of big, tough animals isn't so easy. Determined to prove herself, she jumps at the opportunity to crack a case, even if it means partnering with a fast-talking, scam-artist fox, Nick Wilde (voice of Jason Bateman), to solve the mystery.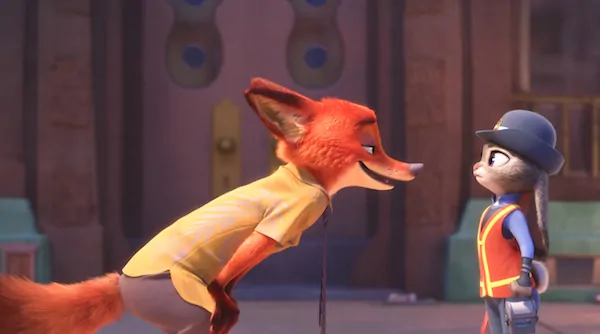 Walt Disney Animation Studios' "Zootopia," a comedy-adventure directed by Byron Howard("Tangled," "Bolt") and Rich Moore ("Wreck-It Ralph," "The Simpsons") and co-directed by Jared Bush("Penn Zero: Part-Time Hero")
Trailer

Like Zootopia on Facebook, follow @DisneyAnimation on Twitter , and on Instagram.
Opens in theaters on March 4, 2016!!

Written by 5 Minutes for Mom Contributor, Dawn Cullo.