This post may contain affiliate links. Read my disclosure policy here.
Anna here with a decadent, chocolatey dump cake made with delicious TruMoo Chocolate Marshmallow milk. Many thanks to TruMoo for sponsoring.
Nothing smells or tastes better to me in the cold winter than warm chocolatey goodness. While we don't usually get much snow here in Oklahoma, we do have plenty of cold weeks and months. I still like for the kids to bundle up and go outside to play because they need fresh air and sunshine and a break from all the screen time they have during the winter.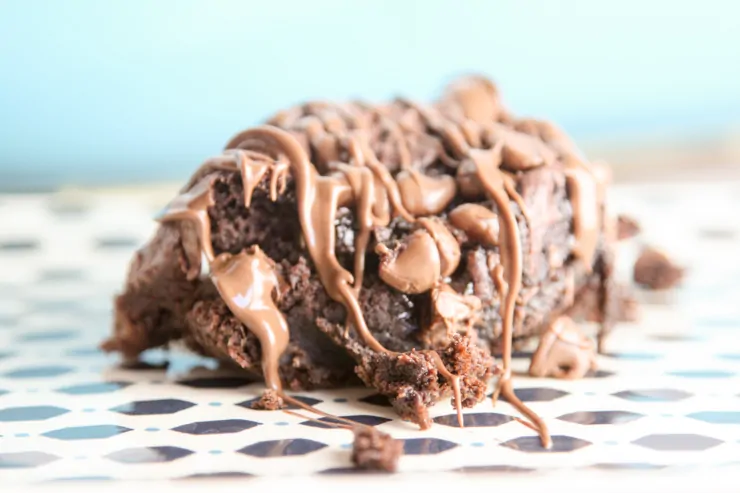 But, at the same time, having a warm delicious cake and hot chocolate milk is a great companion for hunkering down during the cold days and watching a great family movie. So either way, you've got a delicious snack to get you through the winter activities.

Of course my kids love warm, gooey, chocolatey goodness as well so they love having this Triple Chocolate Dump Cake warm and ready for them when they come inside. Both my kids absolutely LOVE hot cocoa and the TruMoo Marshmallow Chocolate Milk is divine hot. The hot milk and the warm chocolate cake are a perfect snack to have when they come in from the cold.
My kids prefer to drink TruMoo Chocolate Marshmallow Milk simply hot with no additions at all. TruMoo has kindly provided another idea to "spice" up your hot chocolate milk.
Gingerbread Hot Chocolate
You need 2 cups TruMoo Chocolate Marshmallow milk, 1/2 teaspoon ground cinnamon, 1/2 teaspoon ground ginger, Dash ground cloves.
In small saucepan over medium heat, heat TruMoo Chocolate Marshmallow milk, cinnamon, ginger and cloves just until boiling. Remove from heat. Garnish with cinnamon stick and favorite gingerbread cookies if desired.
If you prefer to heat in a microwave oven, combine above ingredients in glass measure. Heat on High 1 minute or until warmed through. Garnish as above. Serves 2.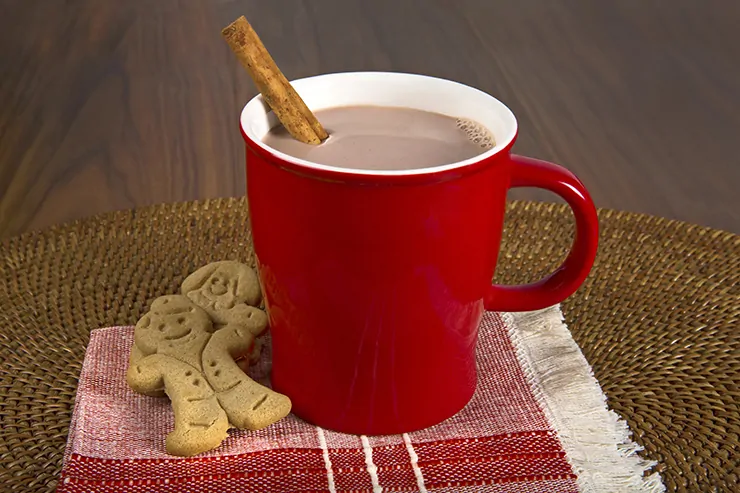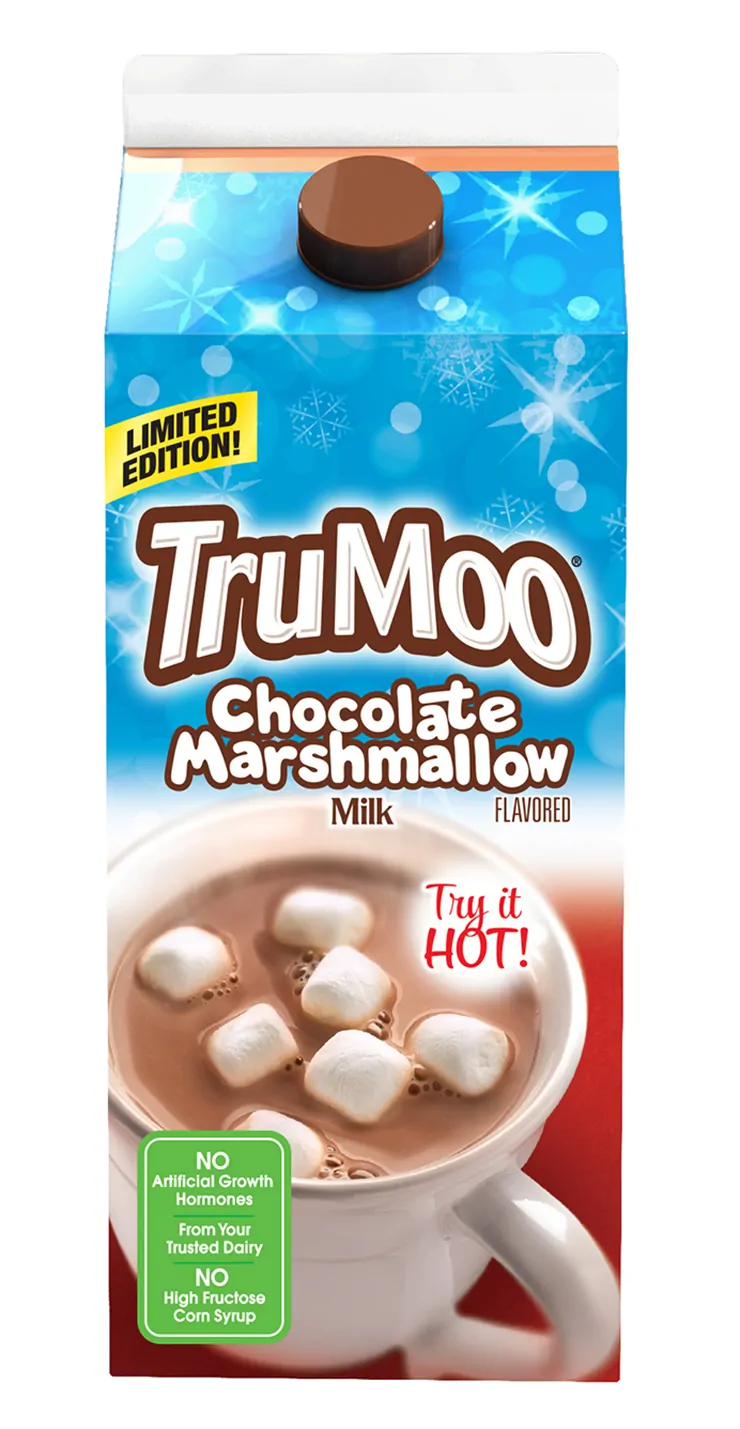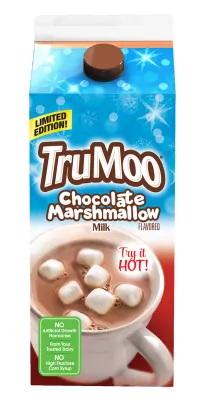 Like regular TruMoo, TruMoo Chocolate Marshmallow Milk is made with wholesome low-fat white milk , NO artificial growth hormones or high fructose corn syrup, and is brought to you by your trusted local dairy. Rest easy when choosing TruMoo.
But hurry. TruMoo Chocolate Marshmallow Milk is only available during February 2016. Pick up a carton at your local grocery store today.
Follow & connect with TruMoo: Website, Facebook, Twitter, Pinterest.
How decadent does this Triple Chocolate Dump Cake look? I LOVE to make dump cakes because they are SO EASY and require NO fancy frosting.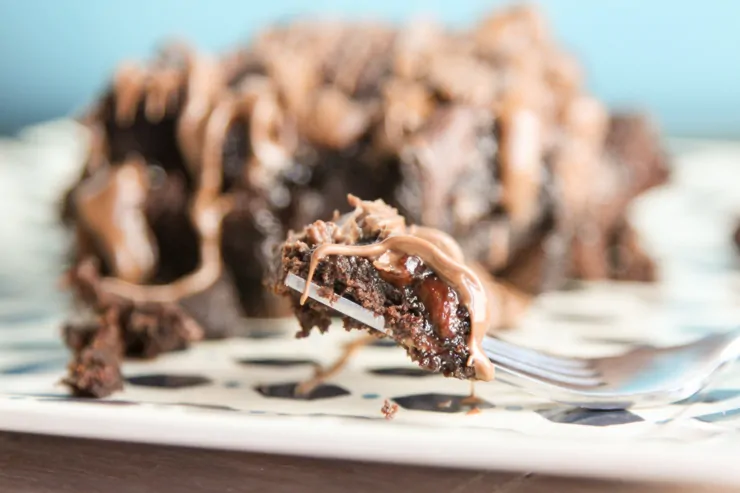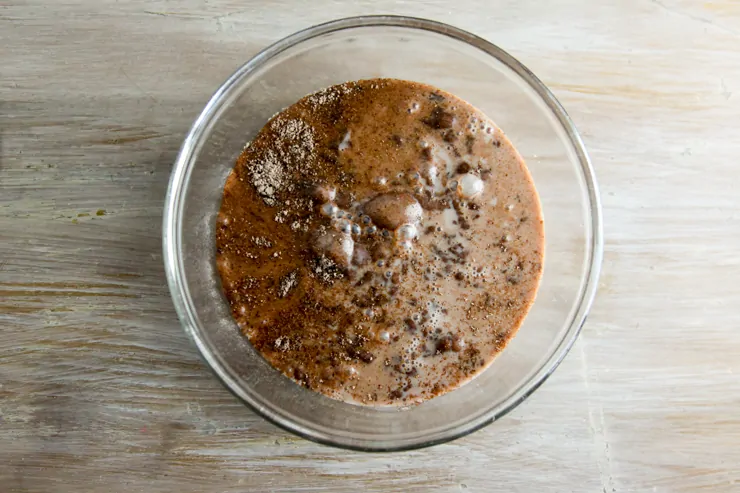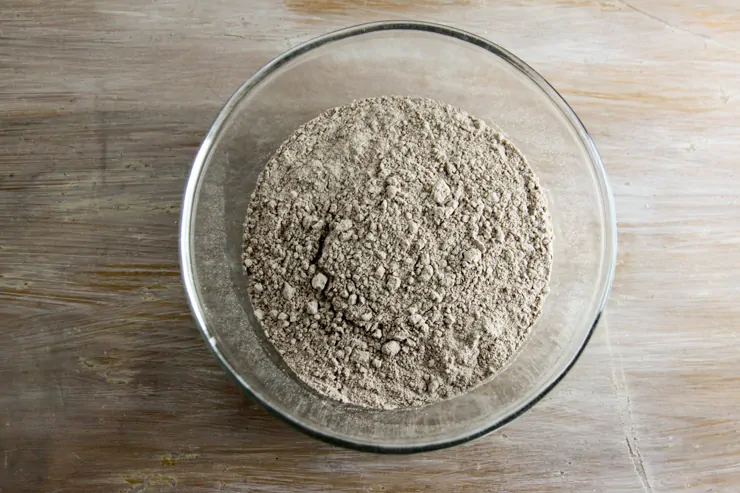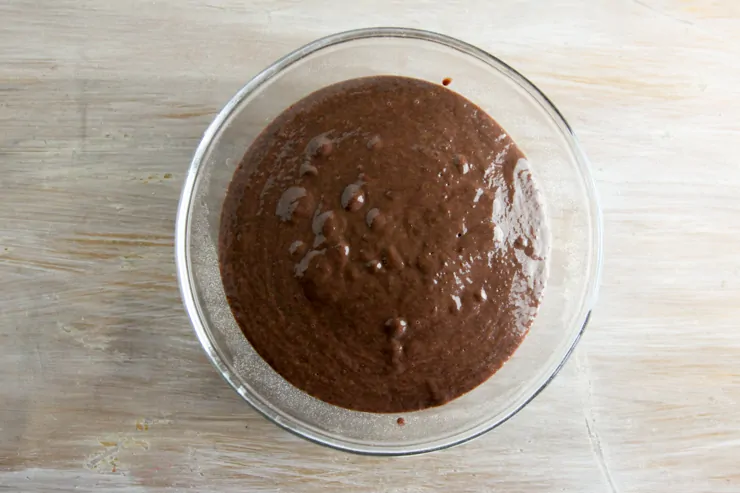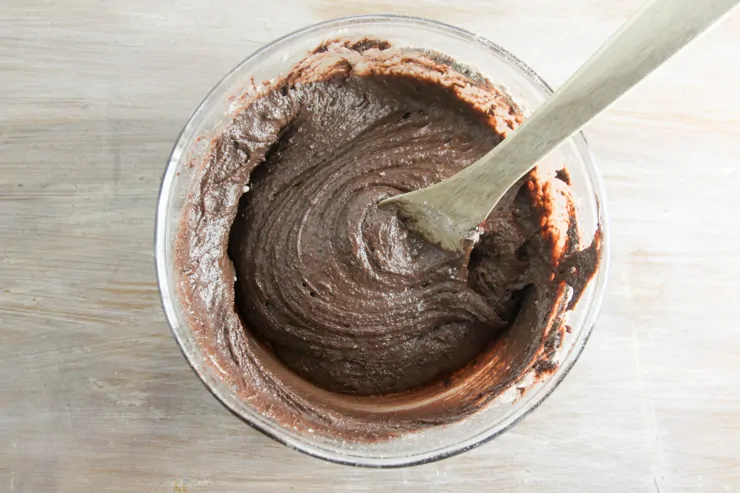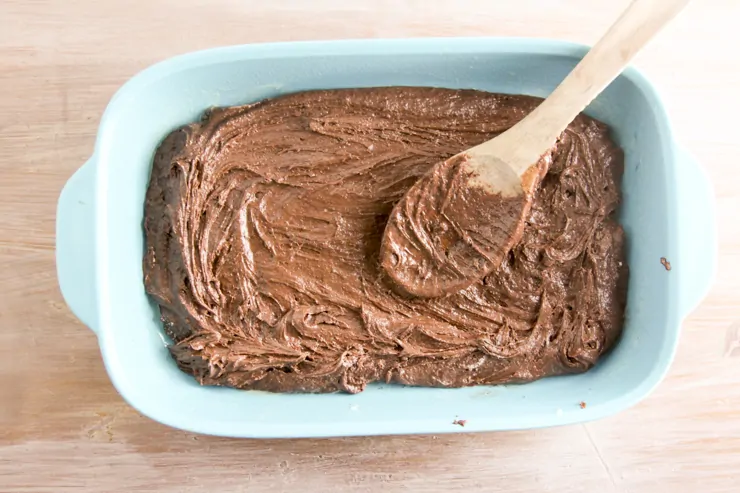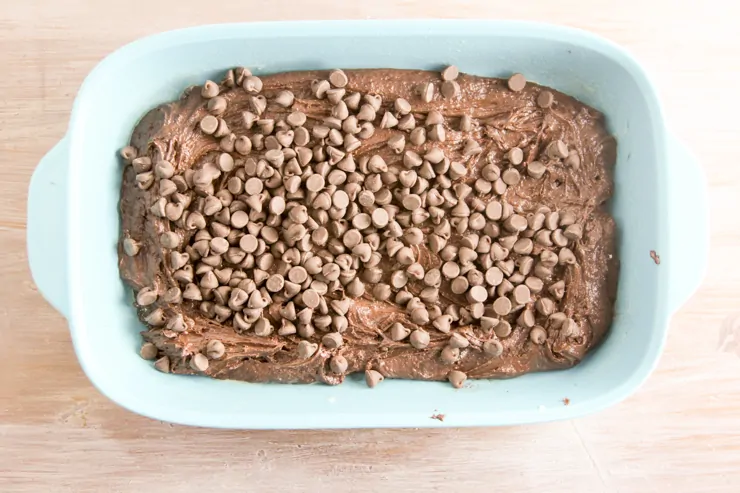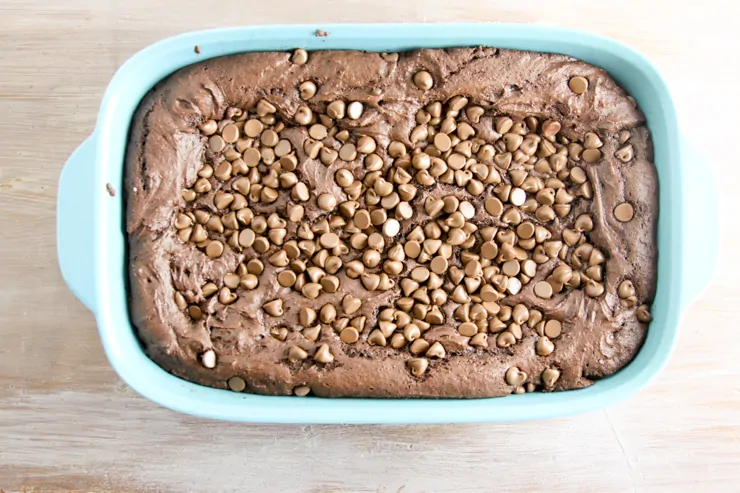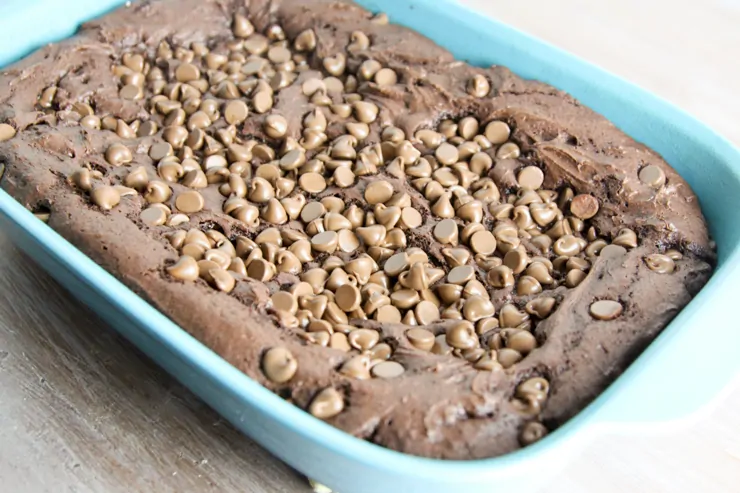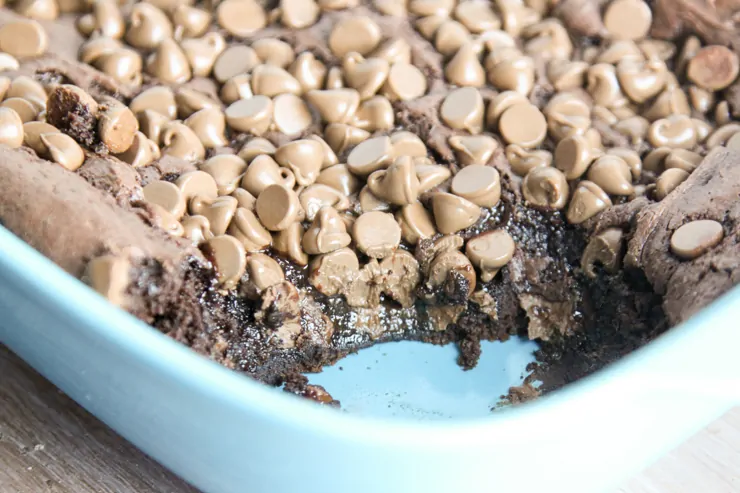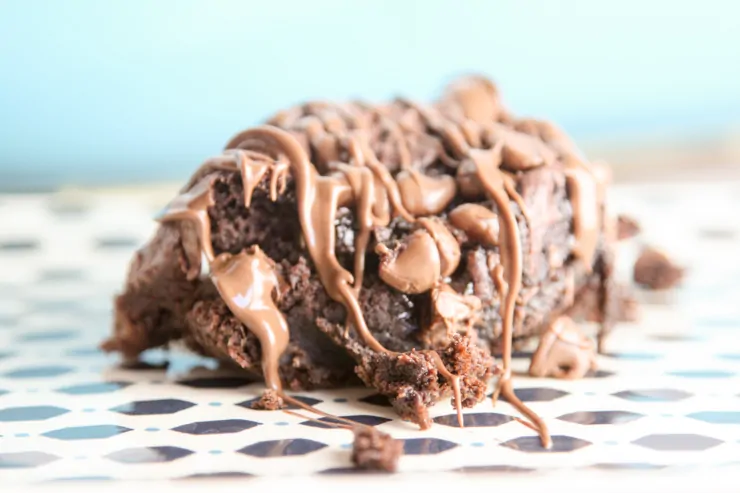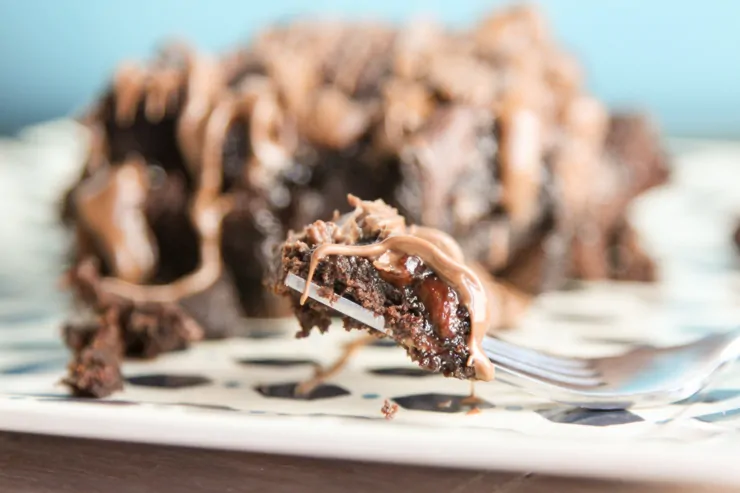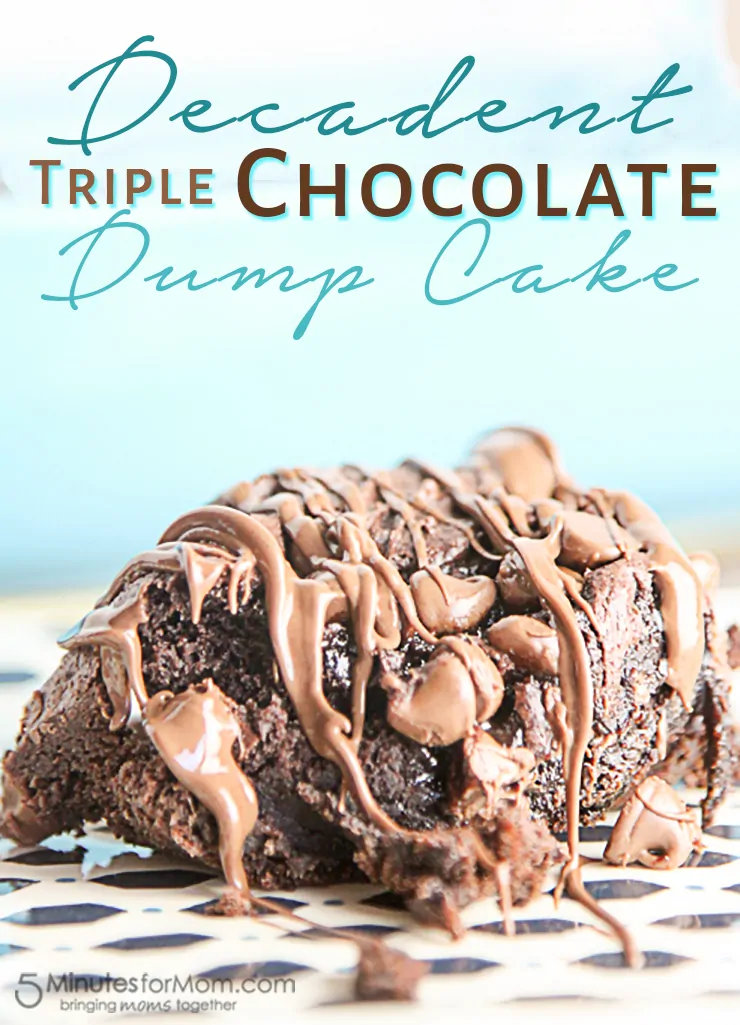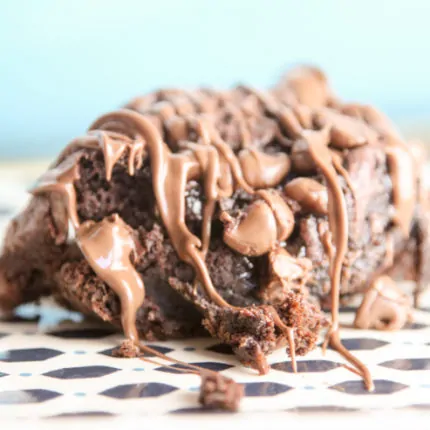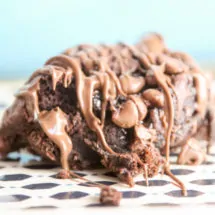 Decadent Triple Chocolate Dump Cake #Recipe
This decadent triple chocolate dump cake only takes 4 ingredients!
Print
Pin
Rate
Ingredients
1 3.9 oz package instant chocolate pudding
1 1/2 cups cold milk I used TruMoo Chocolate Marshmallow
1 box chocolate cake mix
1-2 cups milk chocolate chips
Instructions
Preheat oven to 350 degrees, lightly grease & flour a 13x9 inch pan and set aside.

In a large bowl, whisk together chocolate pudding mix and milk.

Add cake mix, stir until well blended.

Spread batter evenly into pan, (batter will be very thick).

Sprinkle the top of cake batter with 1 cup milk chocolate chips.

Bake cake for 30 minutes, or until a toothpick inserted in the middle comes out clean.

Melt 1/2-1 cups milk chocolate chips in small bowl, drizzle over the top of the cake.

Serve & enjoy!
Pin for later: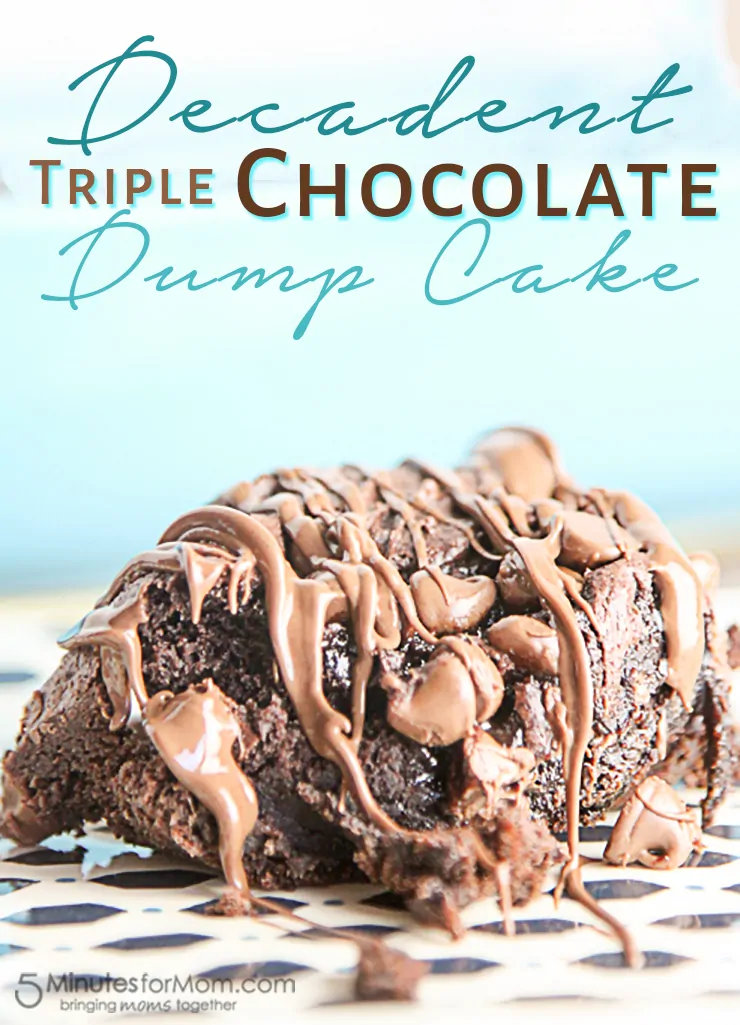 Many thanks to TruMoo for sponsoring this recipe post.
Written by Anna, who shares delicious recipes and a bit of fashion from the country on her blog Green Eyed Country Girl. See what she's pinning on Pinterest and "like" Green Eyed Country Girl on Facebook.