This post may contain affiliate links. Read my disclosure policy here.
Rachel here with a really fun winter art project you can do with your kids. This Marble Painting Snowman variation on marble painting is a great way to turn your marble painting into a seasonal craft.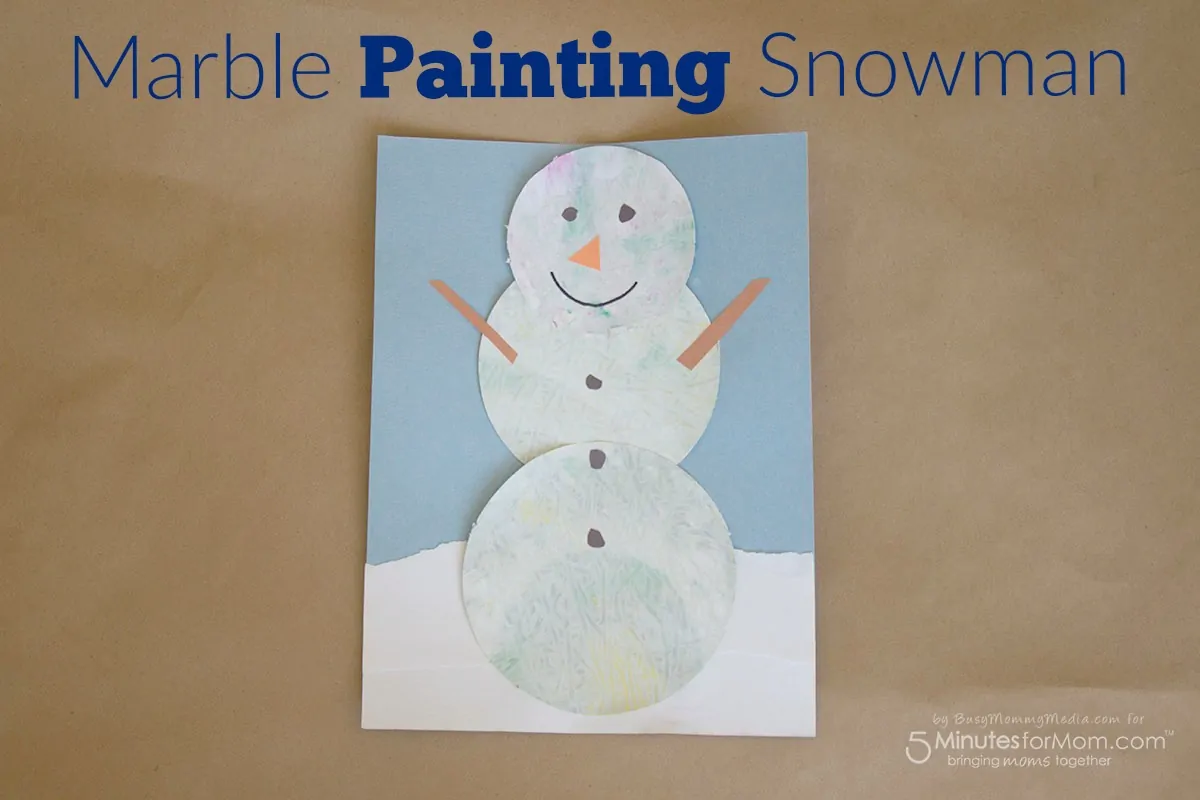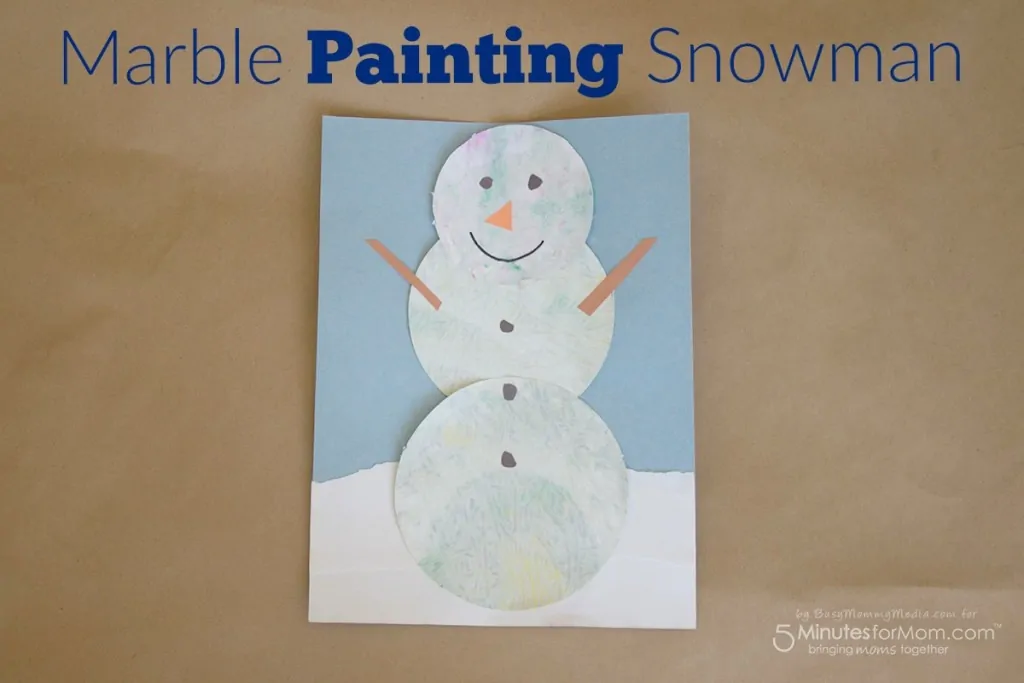 I love marble painting with my kids. It's such a simple art project but they always love it. This open-ended snowman takes marble painting a step further and uses your marble painting to create the snowman body. The result is a fun textured and colorful snowman that makes a really fun winter art project!

Supplies for Your Marble Painting Snowman
Washable paint
Construction paper, several colors
Marbles
A circle cutter or scissors
A small cardboard box
Instructions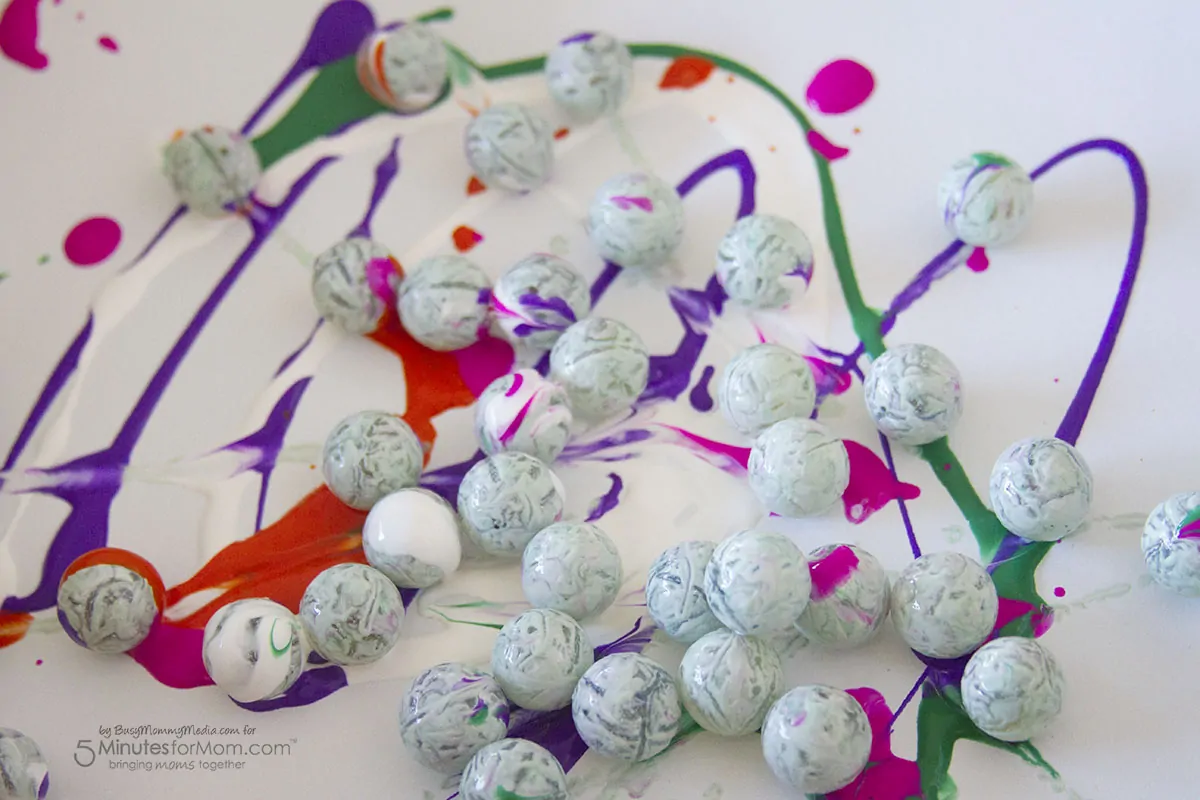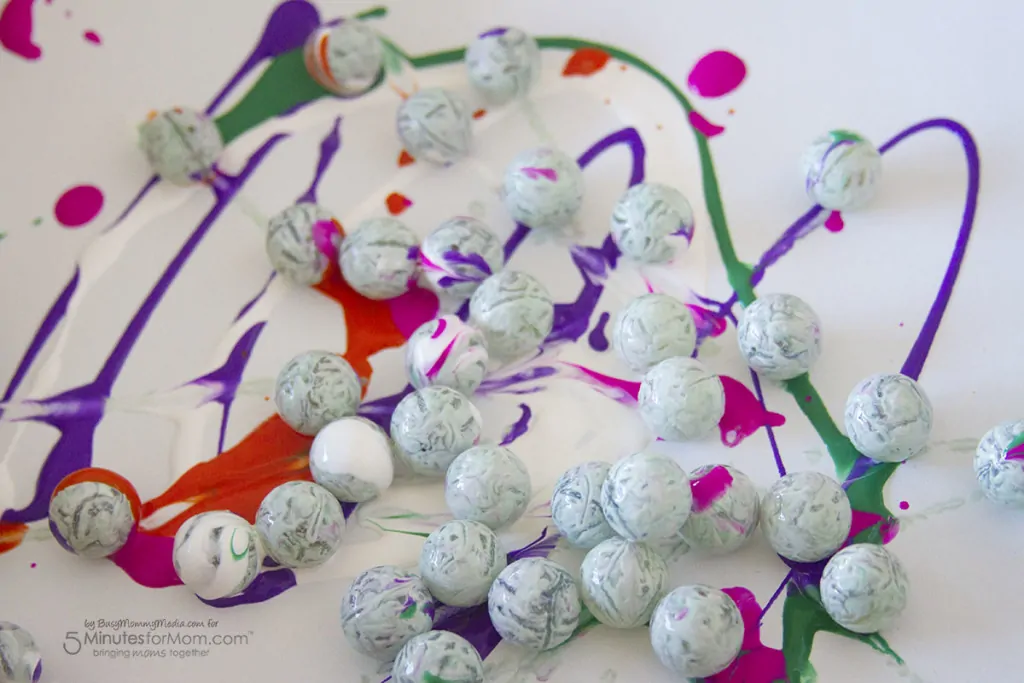 Have you ever marble painted with your kids? It's such a fun way to change things up. The concept is simple. You place a piece of paper in a box or container with sides that are high enough that the marbles won't fall out. Put a few squirts of paint on the paper then add marbles and tilt the box back and forth. The marbles will "paint" your picture and you end up with some great color combinations and designs. Pretty easy to do. If you want to see it in action, you can see full marble painting instructions here.
To make your snow man, create a light colored marble painting. We still wanted plenty of color so we just added a squirt of light paint to make it light enough for the snowman body.
Let the marbles roll around until you get the look you want then remove your paper from the box and let it dry completely.
Once the paper is dry, cut 3 circles out. This took 2 sheets of construction paper for me but you could probably fit it into one if you cut carefully. Make each circle slightly bigger than the last. I used a circle cutter to simplify things. You could trace something round then cut your circles out with scissors too.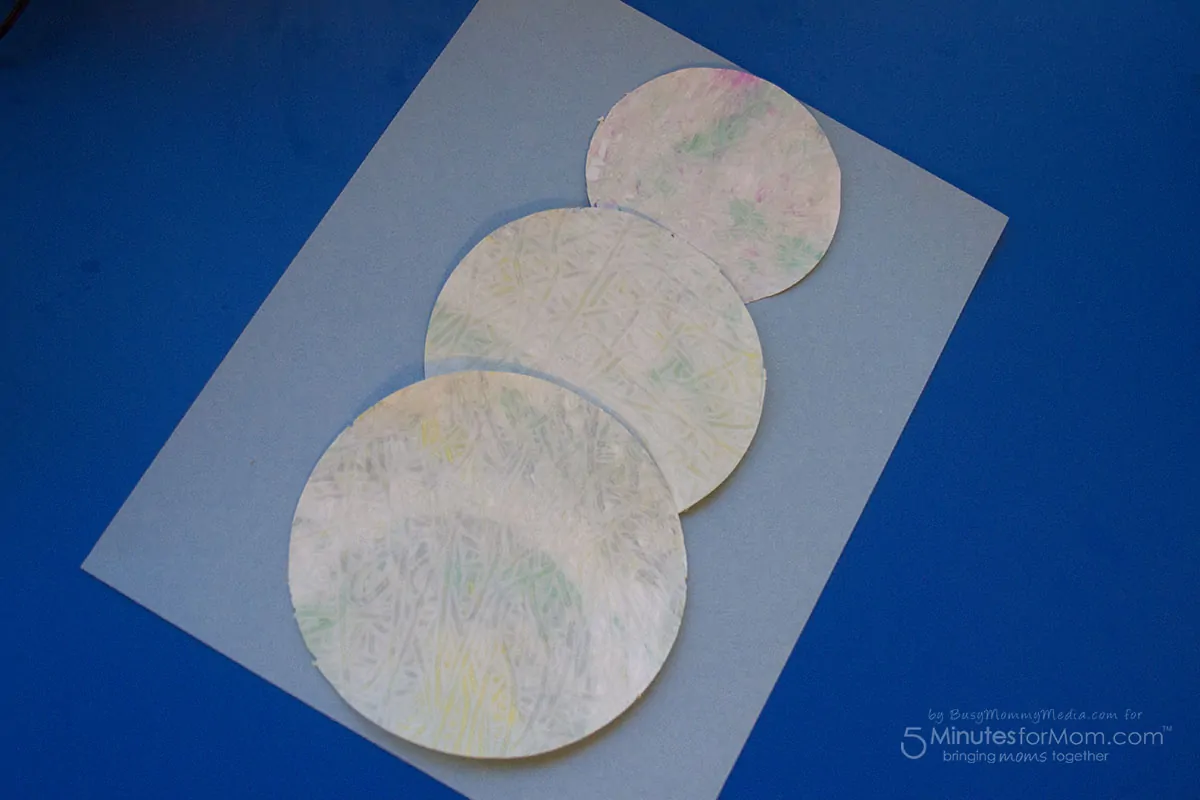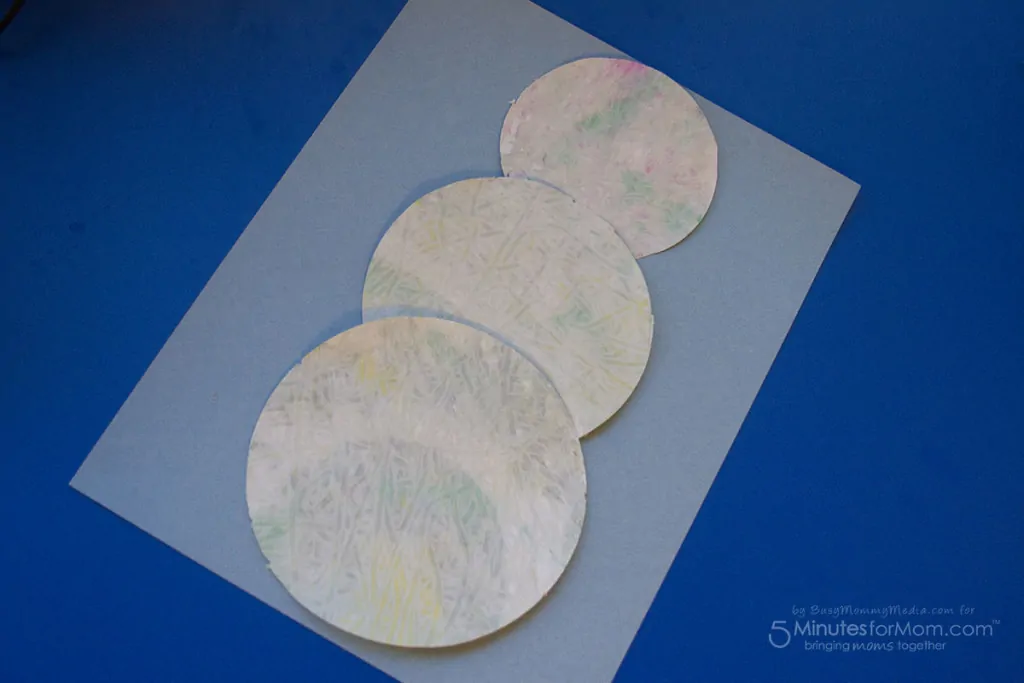 Stack your snowman parts on a piece of paper and glue them down.
Add snowman features and any background decorations you want. We added a few strips of torn paper to create snow. Snowflakes would look awesome too. Let your kids get creative and come up with their own masterpiece.
My kids loved creating these and they make really fun winter decor. I will often pop my kids' art in a frame and change it out every few months so they can see their art on display.
Pin it for Later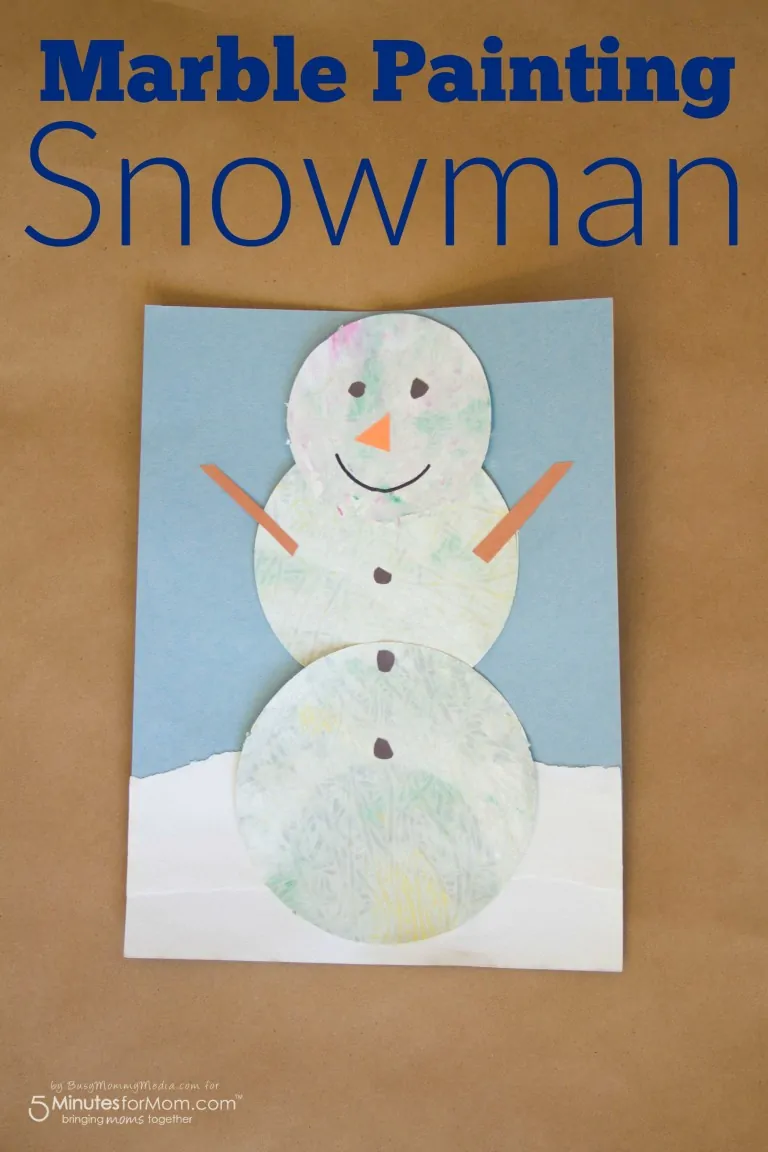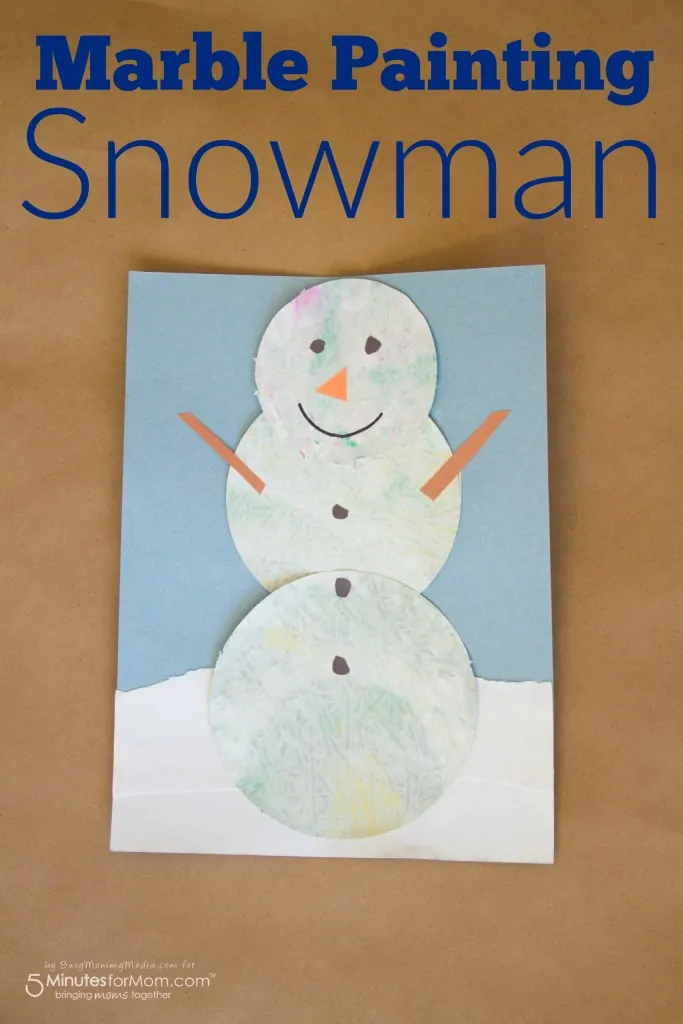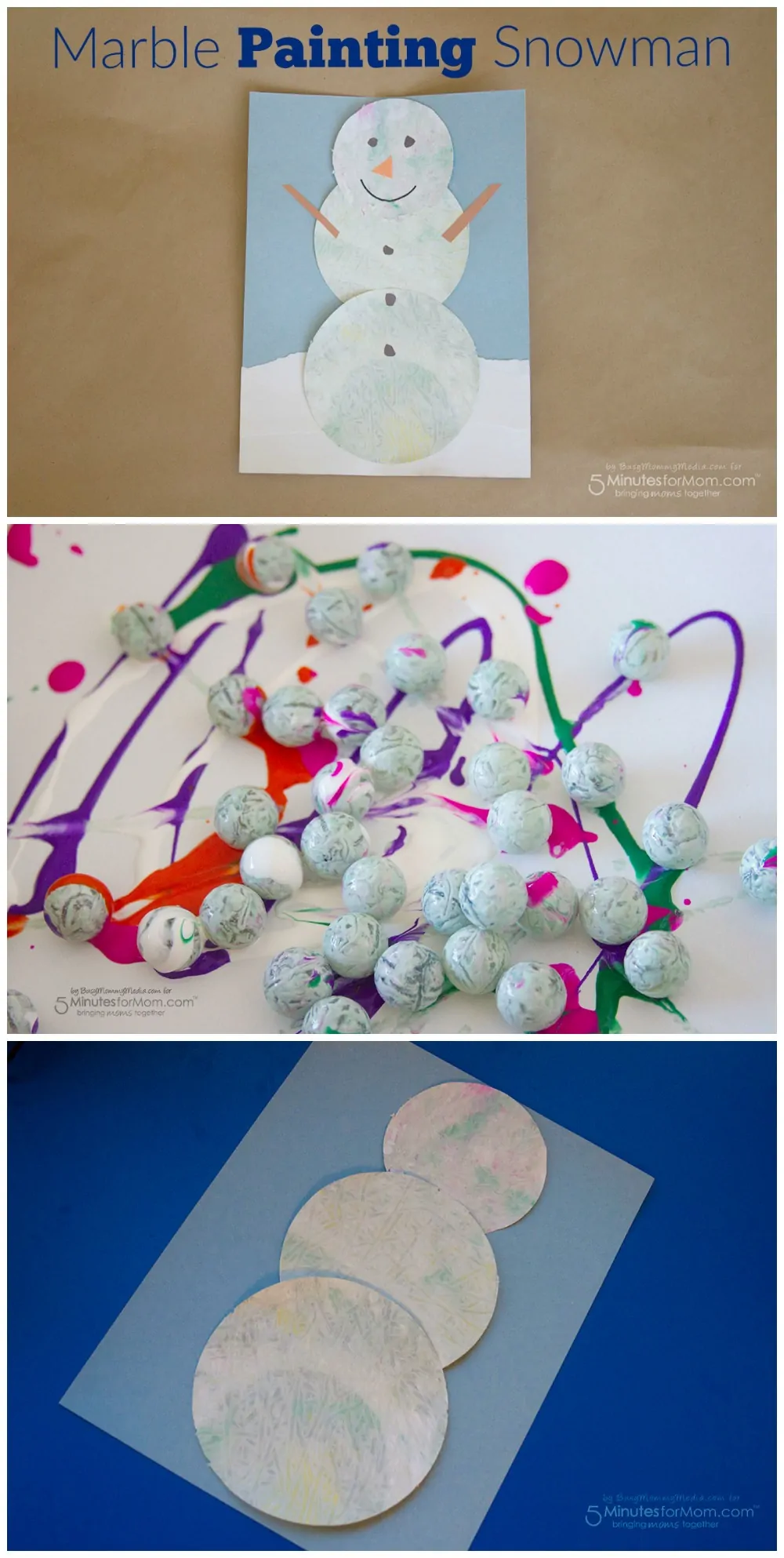 Written by Rachel Lister, blogger at Busy Mommy Media.
More Crafts for Kids
Find more fun ideas in these Kids Crafts blog posts and follow this Crafts for Kids board on Pinterest…