This post may contain affiliate links. Read my disclosure policy here.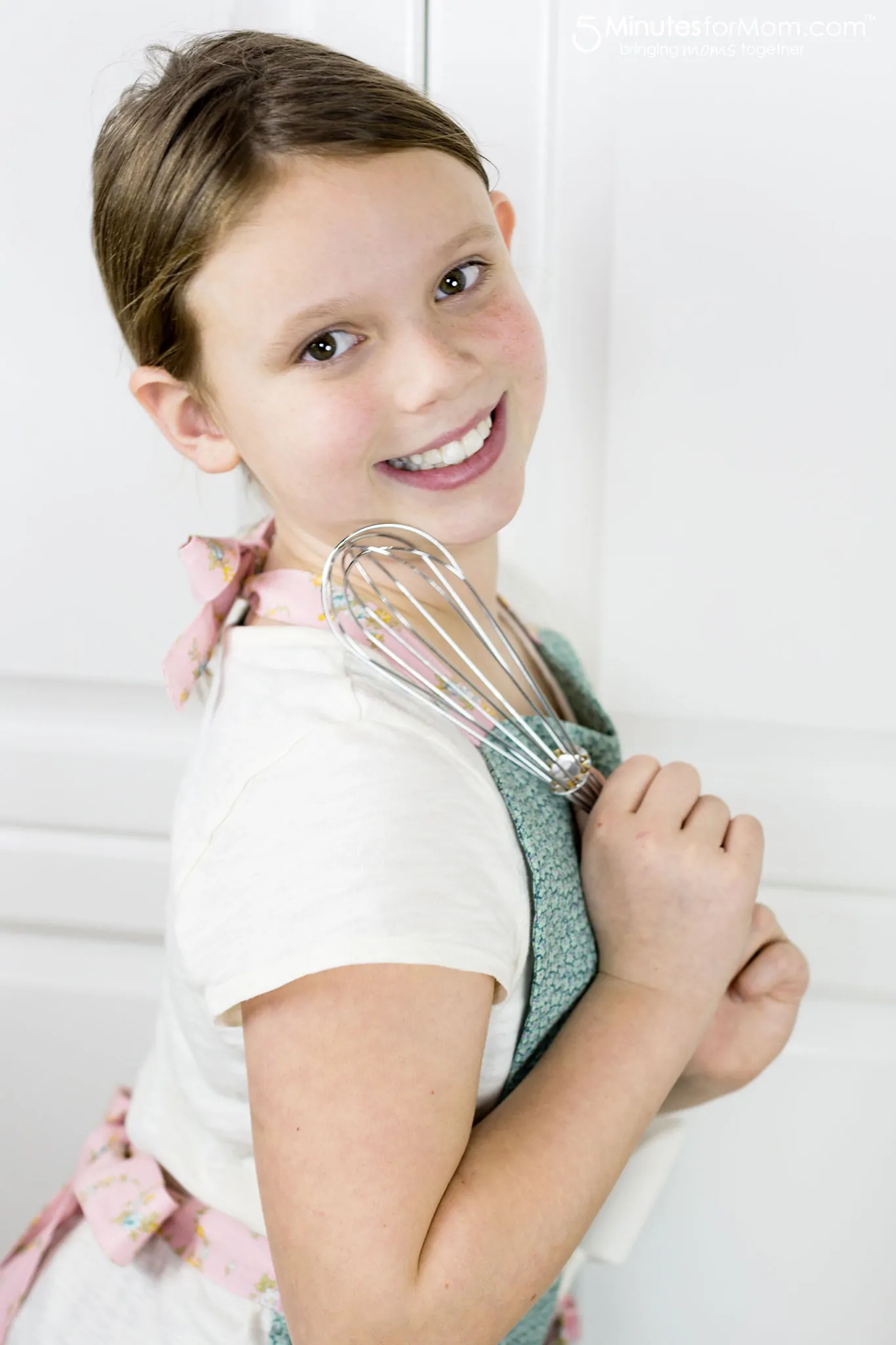 My Little House Girl…
I have to admit, in our house raising a boy has been a very different experience than raising a girl. Jackson is at the very end of the testosterone scale – he is about as "boyish" as a child can get.
And then on the other end of the scale, is Olivia. She is a girly girl.
After all the rough and tumble "boyness" of Jackson, I am savouring the quieter hours of colouring, crafting and playing dress up. (Don't get me wrong. Olivia is a wild, energetic monkey too. She just likes to glitter while she runs through life.)
The one activity they both love is to experiment in the kitchen. They are both stubborn, creative and independent. So my kitchen is quite a mess when they are through.
However, at least with Olivia, I can dress her up in pretty aprons to minimize a bit of the mess.
She is thrilled with her newest apron — my pattern for the #LHOTPFabrics project.
I posted the FREE PDF Apron Pattern and Tutorial last week and I am currently working on a video tutorial to accompany it. I hope to have the video up by the end of next week.
If you like to sew or you are looking for a project to try your hand at sewing, download my FREE Girls Apron Pattern. It also includes doll patterns for 15″ and 18″ dolls.
Happy Wednesday and Happy Sewing!
Add Your Wordless Wednesday Post Link Below:
Thanks to Uisce for creating Wordless Wednesday.
Written by Janice Croze, co-founder of 5 Minutes for Mom
Talk with me: @5minutesformom and Facebook.com/5minutesformom
Pin with me at http://pinterest.com/5minutesformom/