This post may contain affiliate links. Read my disclosure policy here.
Jen here… We've been enjoying a whole host of Blaze and The Monster Machines toys around our house for the last couple of months thanks to our friends at Nickelodeon. In fact, it's a little bit like Christmas came early. This is a sponsored post but all ideas & opinions (and my boys' love of their Blaze trucks) are my own.
Speaking of Christmas, have you started shopping yet?
That time is upon us folks.
Do you have a Blaze fan on your list?
When I'm choosing toys for my kids I really try to look for ones that will last (as in stand up to their rough and tumble ways), ones that they will enjoy playing with for a long time and toys that are not only fun but educational as well. Our Blaze and The Monster Machines toys have proven to be all that and more.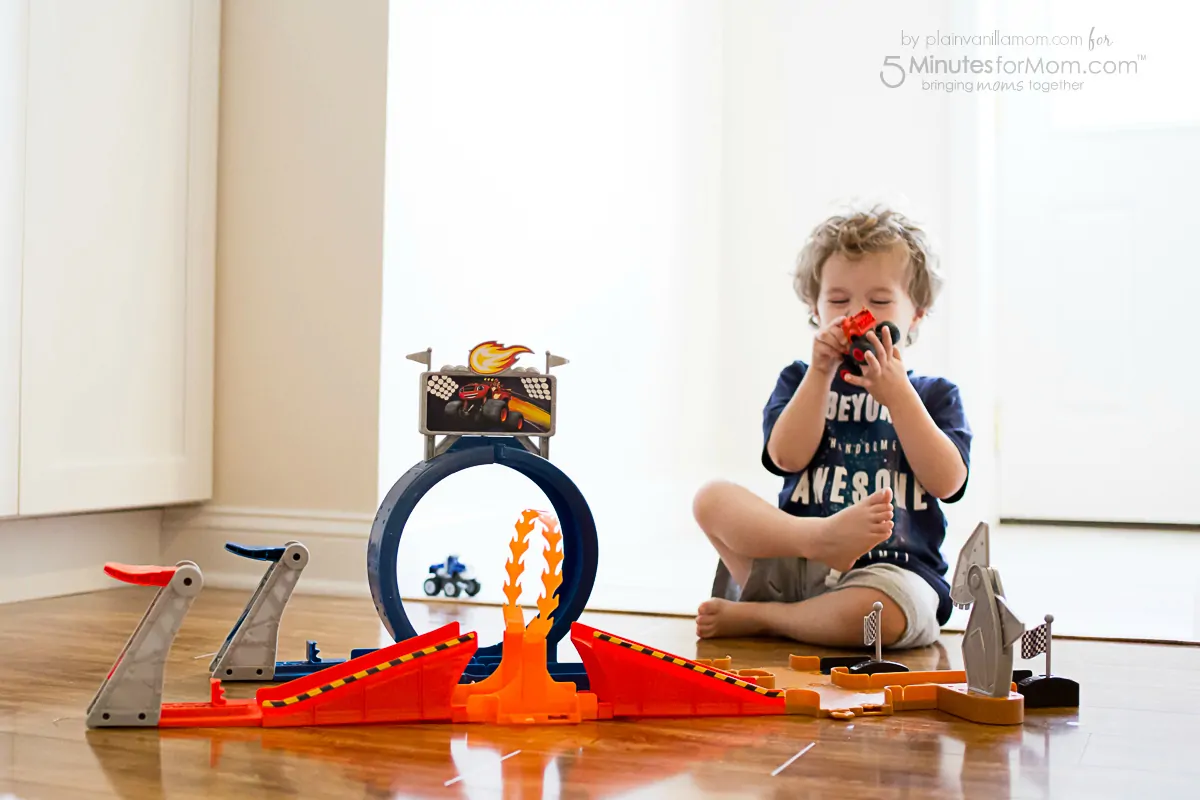 Some of the Blaze toys we've been so lucky to have the chance to play with have become some of our go-to toys.
Whenever we dig out our basket of cars & trucks our Blaze & Crusher die cast trucks always end up coming along for the ride. These die cast characters would make the best stocking stuffers. The kids love dragging them everywhere.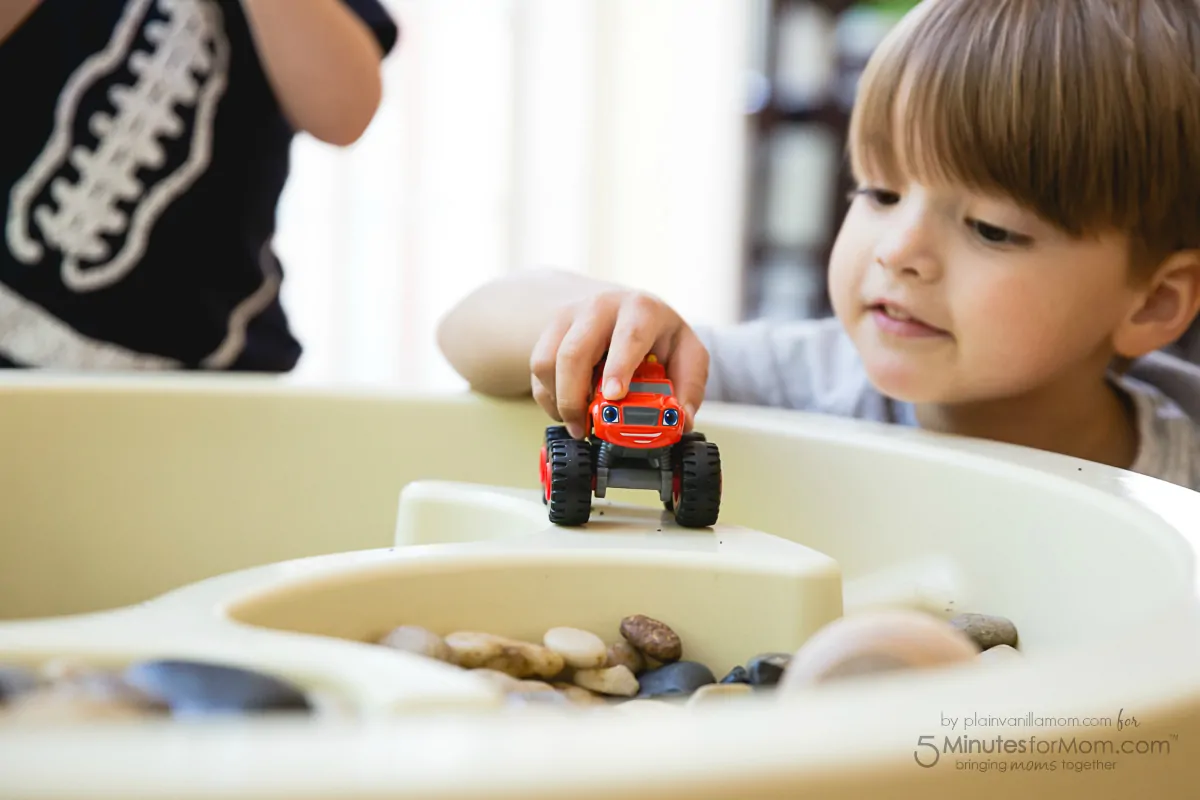 Some of my personal favorites in our collection are Slam & Go Blaze & Crusher. Not only are the boys having fun carrying out high stakes races between their favorite characters, but they are learning about the STEM (Science, Technology, Engineering and Math) concepts like acceleration at the same time.
I love watching them experiment with how hard the "slam" Blaze or Crusher and how far their truck will go.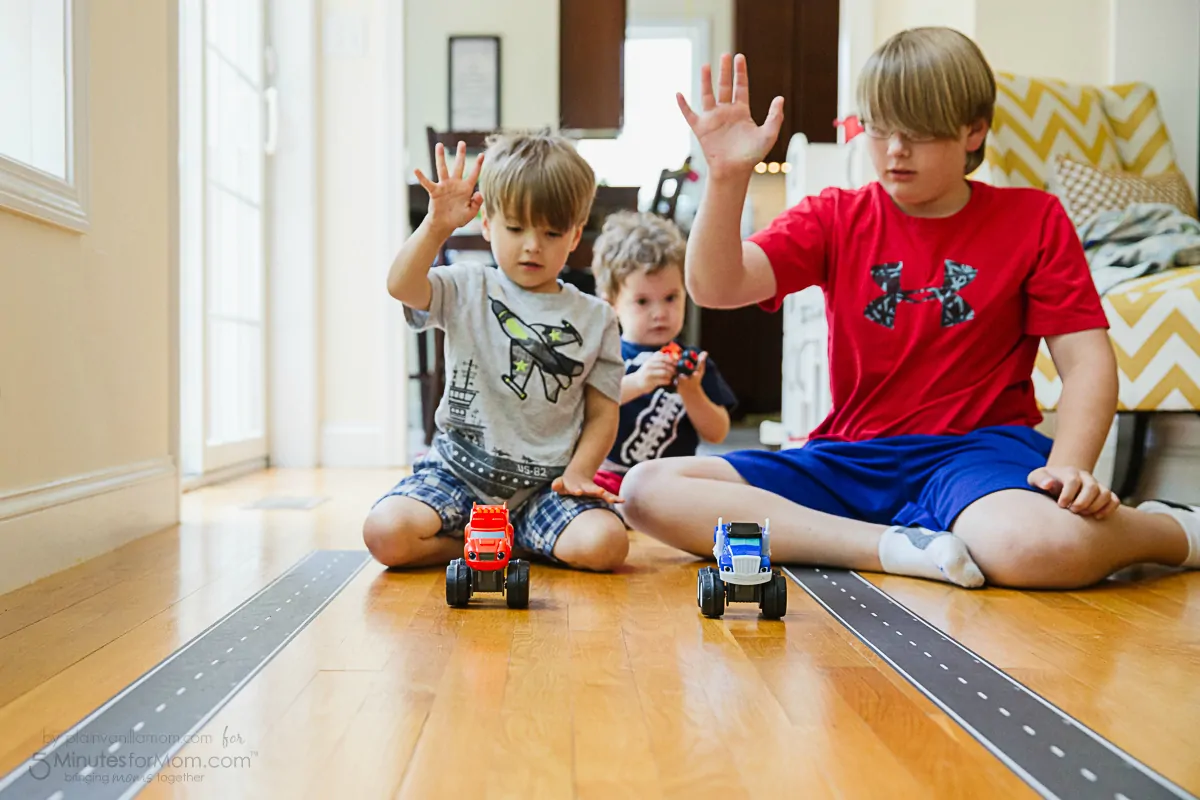 My two year old, months after receiving Transforming Jet Blaze, is constantly asking for "Blaze with Wings".
He is endlessly fascinated by how Blaze's wings appear any time he's lifted on the ground and the minute he's back on the ground he transforms back into a truck. All the while he's learning all about the STEM concept of thrust.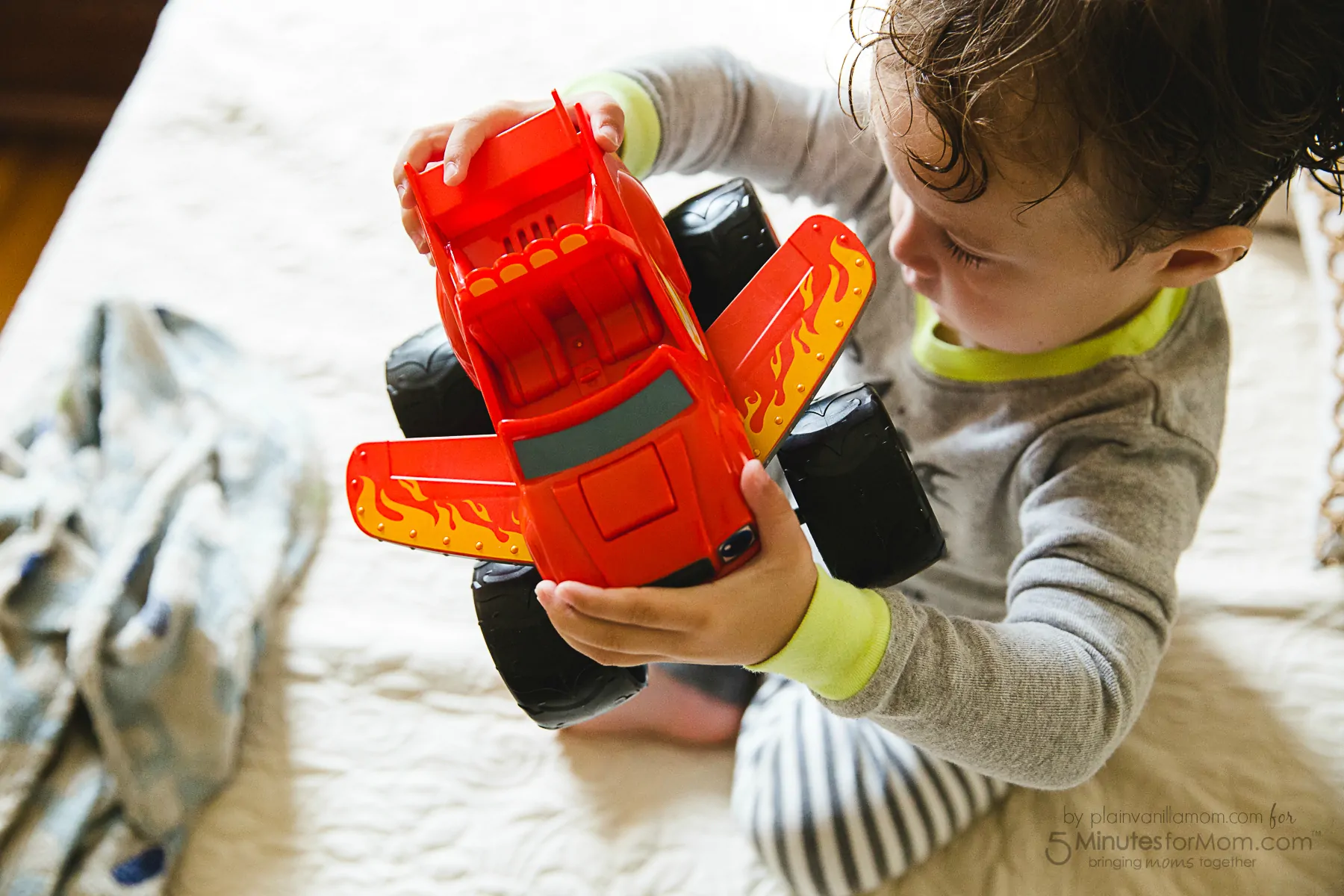 Our action loving four year old has TONS of enthusiasm for Super Stunts Blaze. I mean this thing lights up, it spins, it talks (a little bit like my four year old haha). If you have a Blaze fan this one is a must! I guarantee your little one's face will light up just like Blaze's tail fire if he sees this truck under the tree on Christmas morning.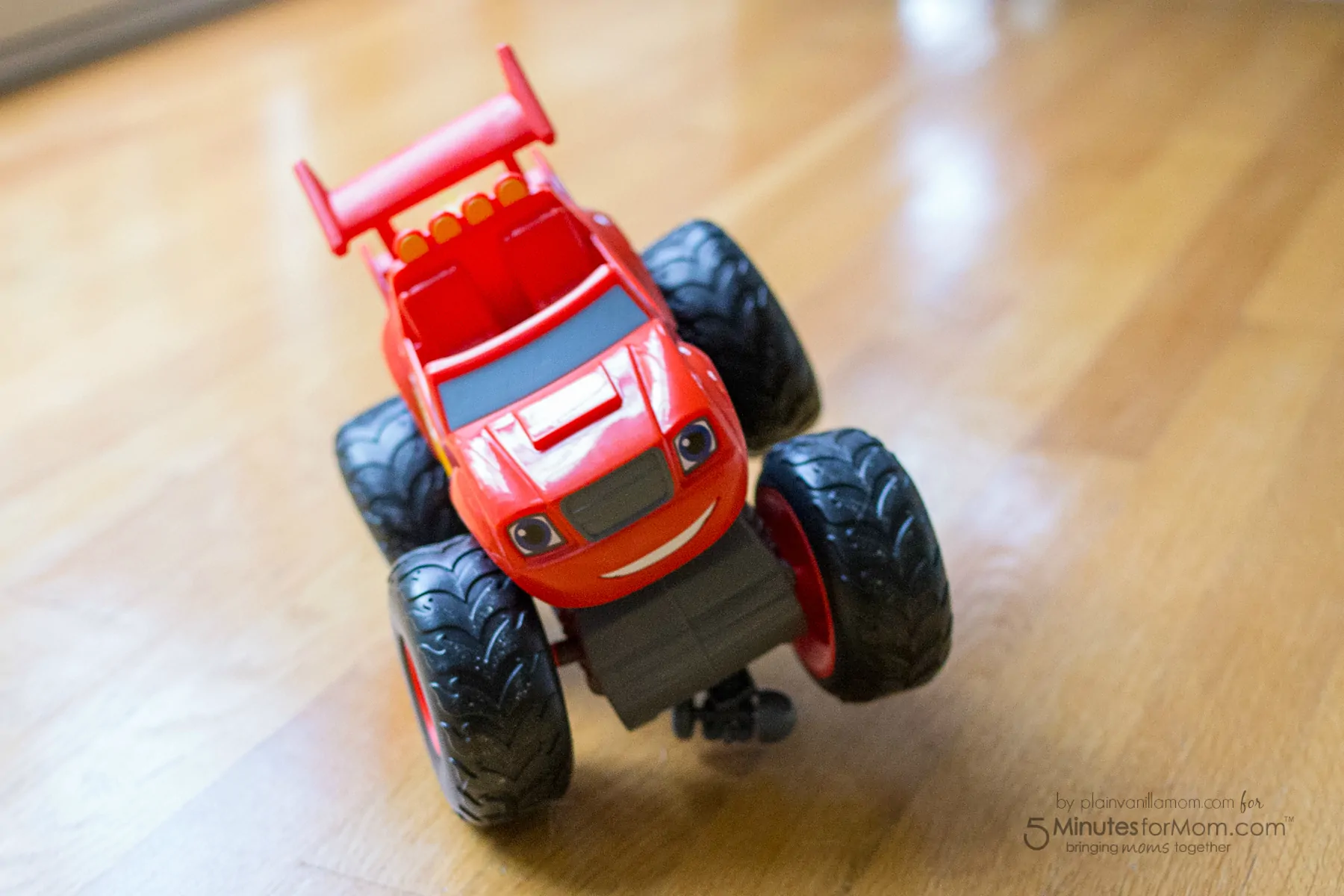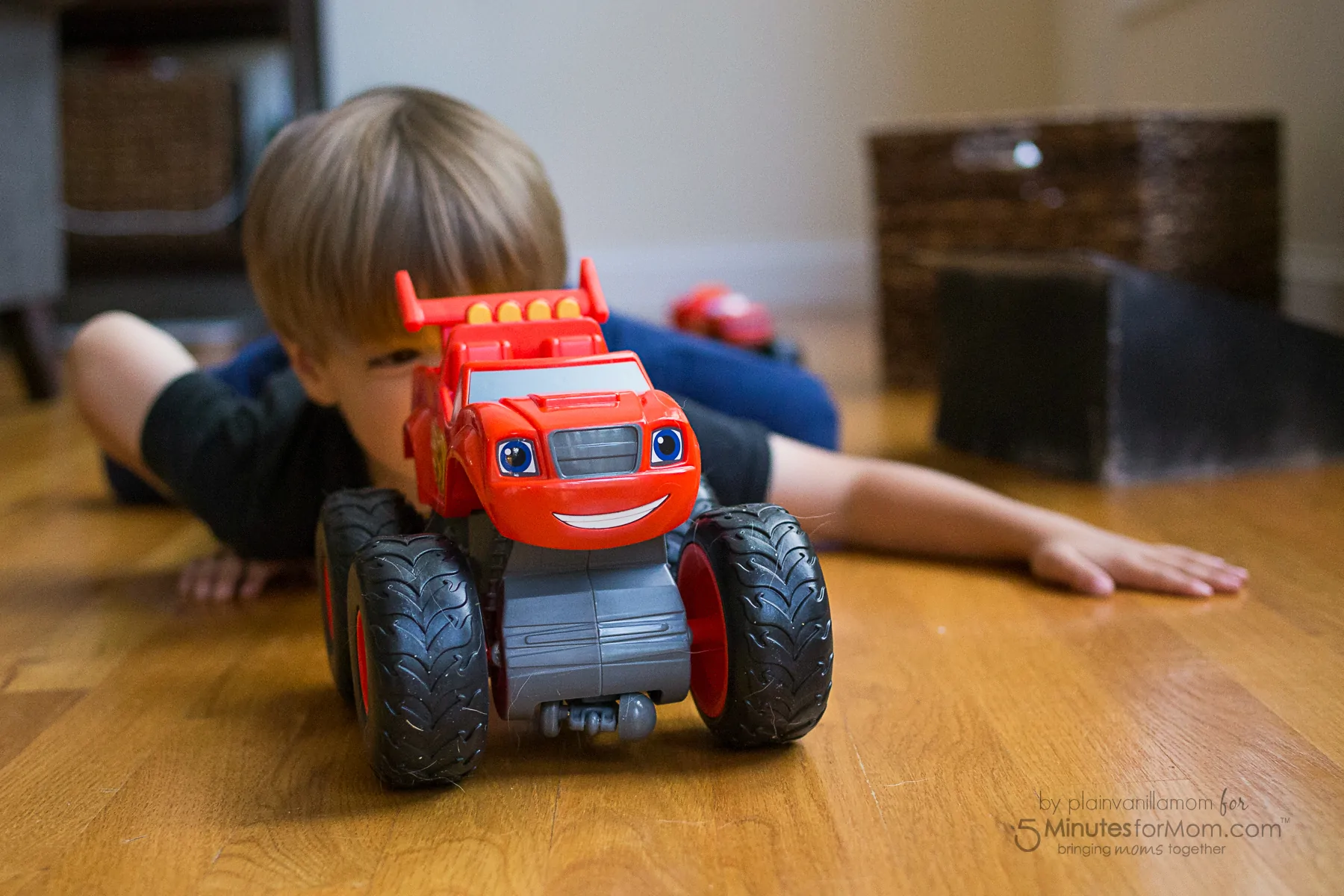 Not only are all these Blaze and The Monster Machines toys fun, but along with the all that fun they are teaching STEM concepts (like speed, momentum & acceleration) in a way that really engages. We see it all the time when Blaze & his Monster Machines friends are in action around our house. For example, when Super Stunts blaze revs up and pops wheelies & spins 360s we are learning about and seeing the STEM concept of acceleration in action. And with our Monster Dome, STEM concepts of speed & momentum come into play as the boys race Blaze & Crusher around the track.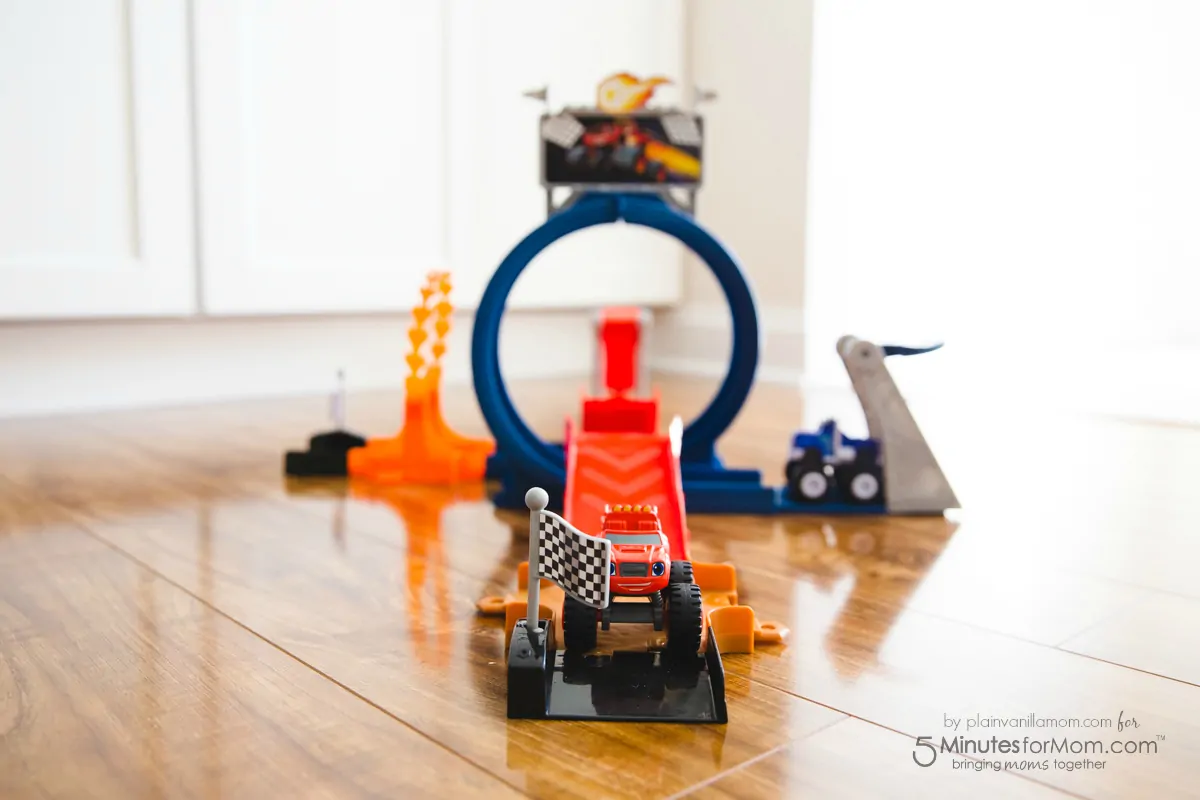 All these Blaze and The Monster Machines toys along with many more are available at Target as well as most major retailers (and I'm pretty certain they will make any little boy who loves trucks very happy on Christmas morning).
Share With Your Friends
We'd love, love, love a tweet or a pin… Thanks so much! 🙂
[Tweet "Here is a smart and fun gift idea for kids…"]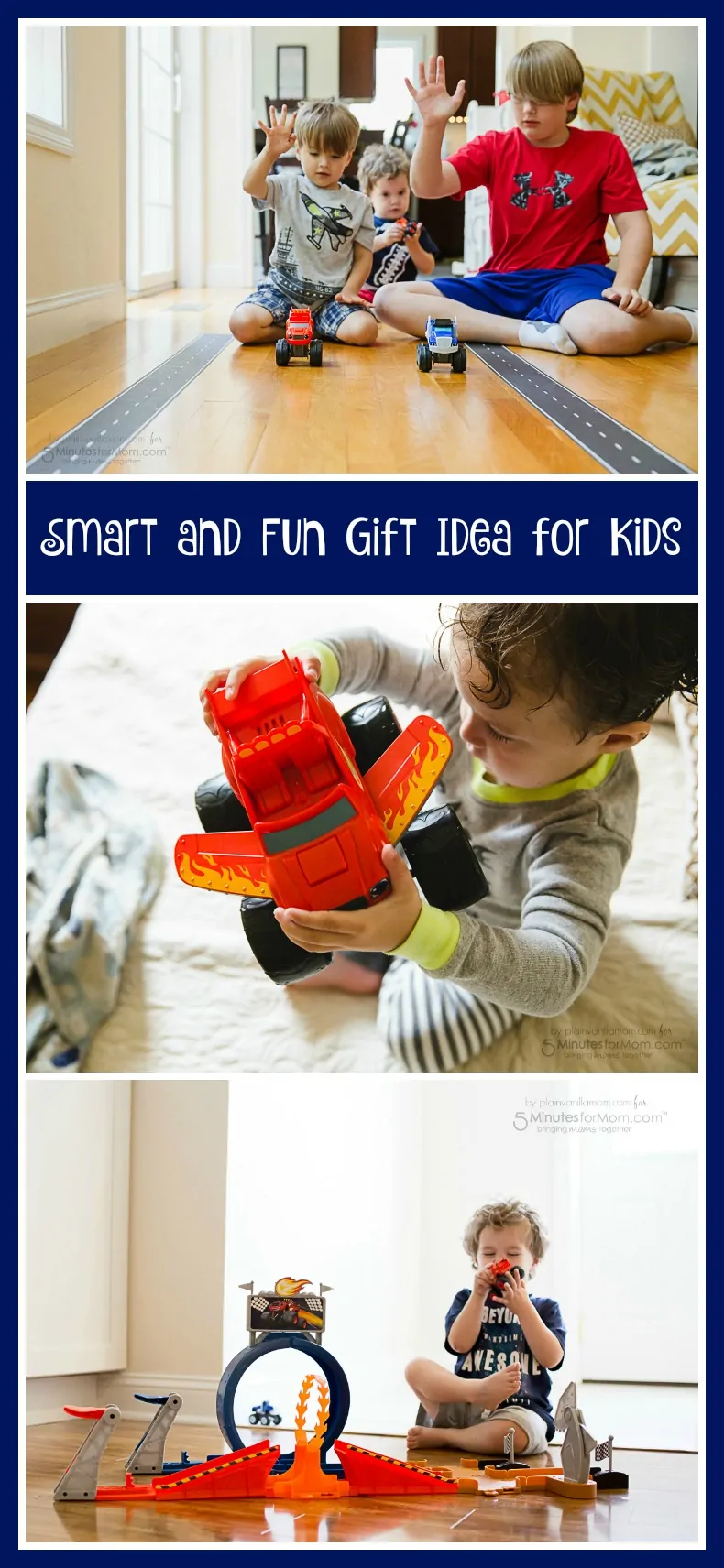 Written by 5 Minutes for Mom contributor Jen Haas, who blogs at Plain Vanilla Mom
Disclosure: Thanks to Nickelodeon for sponsoring this post and providing Jen and her boys with sample toys.