This post may contain affiliate links. Read my disclosure policy here.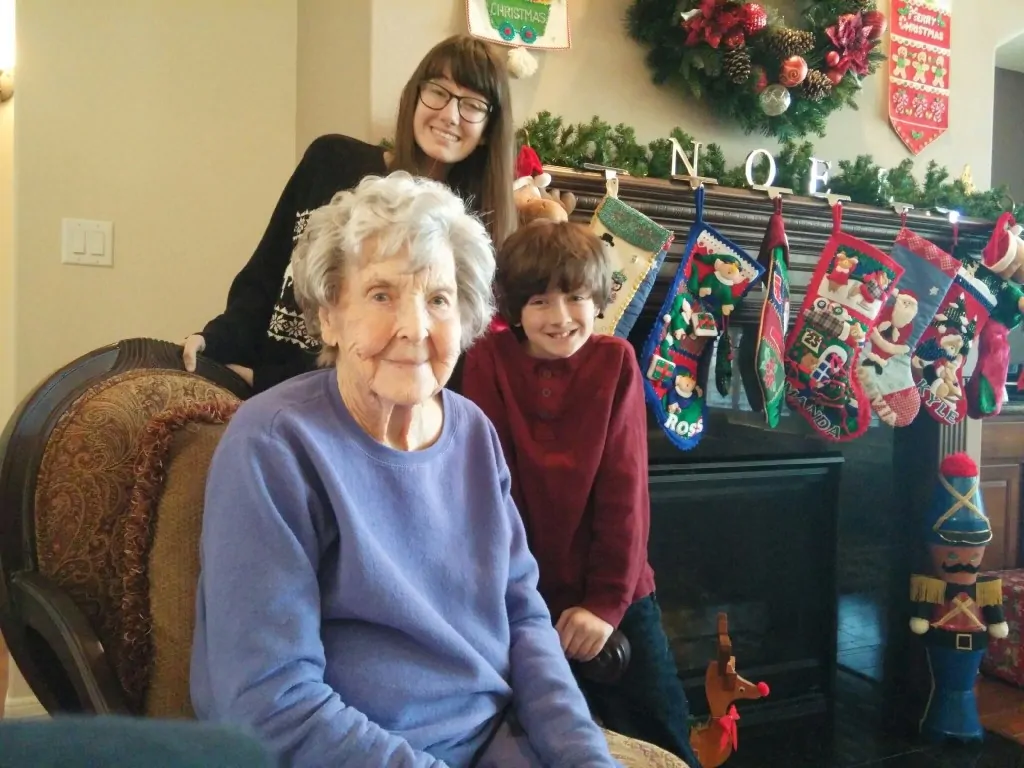 Jennifer looks at her own family and introduces you to Love the Coopers, in theaters November 13, in this sponsored post. Read on for the opportunity to win a $50 Visa gift card.

I am 45 years old and as late as last Christmas, I had 2 grandparents. My husband's grandmother is still living (and thriving!). My own grandmother died right after Christmas last year. She had struggled with memory loss and dementia for several years, but for 94 1/2 years old, she was in pretty good shape physically and even mentally.
For the last 3 years, she was in an assisted living facility close to me. We visited her there, and brought her out on occasion for family gatherings, but sometimes it confused her to come out. She was always so happy, saying how nice it was that we got her, and she loved seeing us all together, but often as soon as she finished that pumpkin pie, she'd get restless and say that someone should bring her home. She thought they'd be worried about her. It was easy enough for one of us to take her back, so we began planning that someone would probably do that after an hour or two.

Last year the Sunday before Christmas we got together with extended family for our lunch and gift exchange. We included Mimi, of course, and as always she talked about how nice it was to see everyone, and how happy it made her. She ate a nice big lunch, and just sat quietly in a comfy chair as the kids opened their gifts and we visited. We kept waiting for her to say that she wanted to go home, but she didn't. None of us knew that a week and half later, she'd be gone, but we are thankful of the good time that we all had on that last family gathering.
Love the Coopers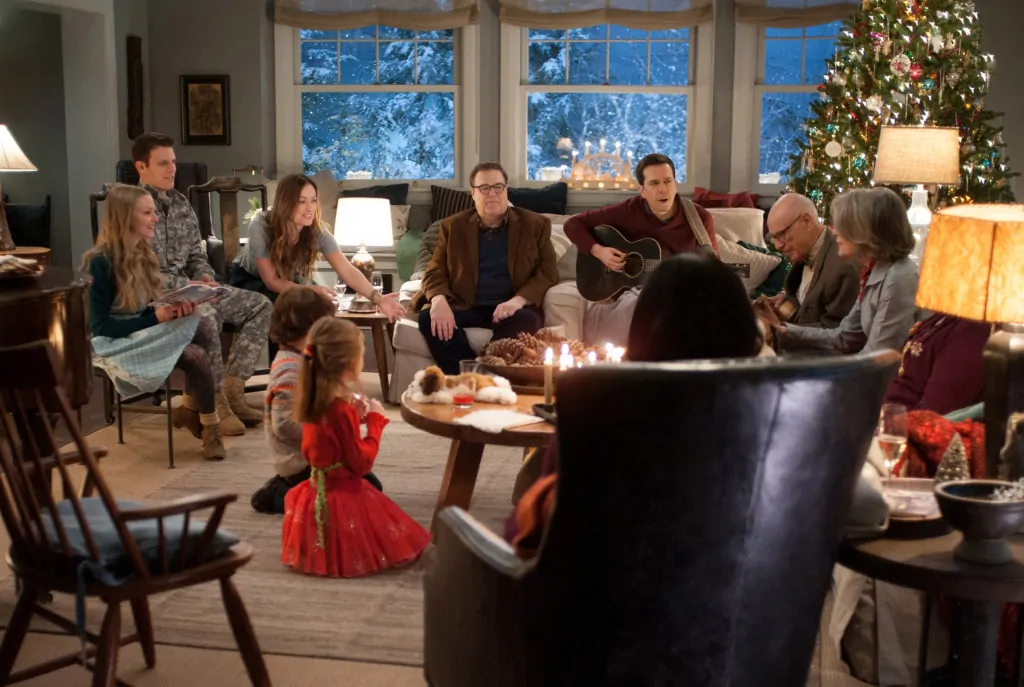 I love a good holiday movie focusing on family and can't wait to see Love the Coopers when it comes out November 13. It's a great cast, as well!
Love The Coopers follows The Cooper clan as four generations of extended family come together for their annual Christmas Eve celebration. As the evening unfolds, a series of unexpected visitors and unlikely events turn the night upside down, leading them all toward a surprising rediscovery of family bonds and the spirit of the holiday.
#LovetheCoopers
Visit the Official Website
Like 'Love The Coopers' on Facebook
Follow @LoveTheCoopers on Twitter
Enter to win

One of you (U.S. addresses only) will win a $50 Visa gift card so you can take your family to see the movie. Samples & prizing are provided by CBS FILMS.