This post may contain affiliate links. Read my disclosure policy here.
We are living in the 21st Century and a lot has changed over the course of the past hundred years. Even though we don't have flying hoverboards or space suits to accessorize our Deloreans, society has made several notable advancements. Many of the achievements that stand out in recent years come in the form of digital wireless devices, such as cell phones and tablets.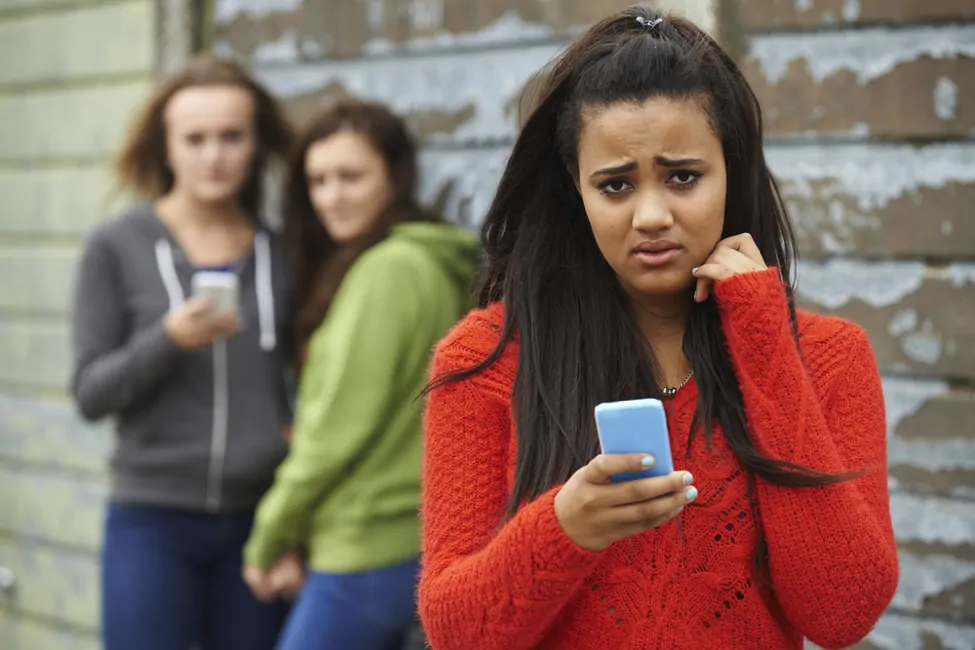 With all this transformation, we would expect society to evolve with these changes. Unfortunately, we are still plagued by bullying and cruel behaviors. This has led to October becoming named as National Bullying Prevention Month to raise awareness about this topic.
Cyberbullying: A Pile Up Mentality
What has changed, however, is the way traditional bullying has went digital and now uses technology to harass others. Cyberbullying has gone viral, affecting 87 percent of our children! This is astounding, especially when we consider the fact that cyberbullying rates have tripled within the last year.

We have been hearing about cyberbullying for several years, but it appears that negative headlines and forums aren't making a dent in this problem. Our children are still flocking to social media or text messaging to inflict heartache toward others. If anything, our kids are adept at seeking new forms of media to carry out their attacks on victims.
Cyberbullying has the tendency for groups of people to "like" or comment on the unpleasant comments. This leads to sharing and a pile up of negativity which can send the victim a message that everyone agrees with the bully. The crowd mentality displayed in likes and comments often isolates the victim which causes deep emotional issues to develop.
The problem with cyberbullying is our sons' and daughters' reluctance to seek help. It is believed that 70 percent of teens take measures to hide their online activity and only one out of ten children seek adult intervention if they encounter cyberbullying. As our technology advances and offers us disappearing messages or anonymous apps, cyberbullying is easier than ever and incredibly difficult to delete.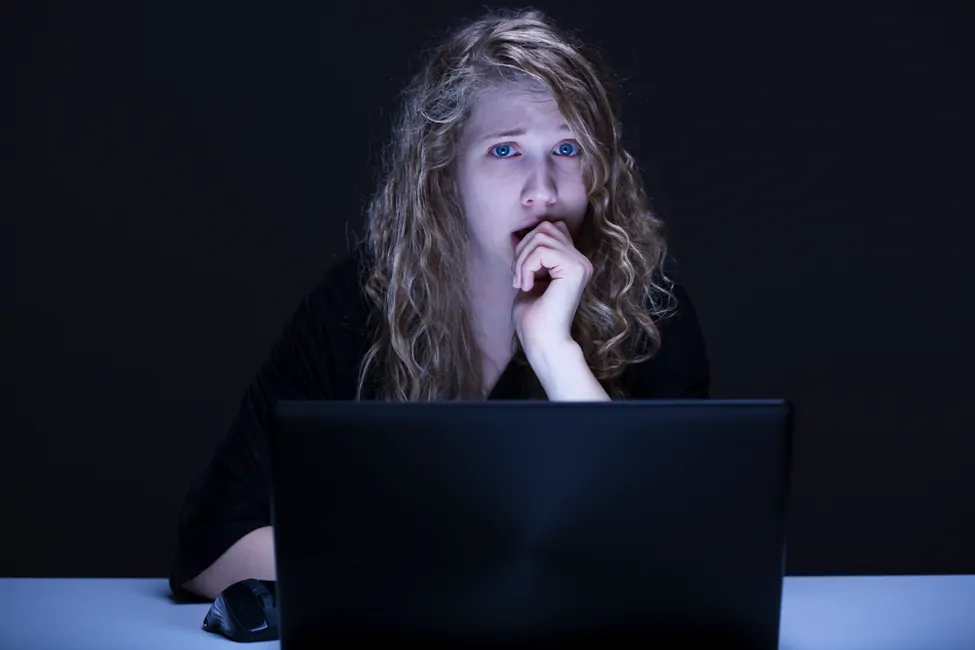 The Long Term Impact Bullying Has On Children
Many studies have been conducted on bullying and how incidents roll over into adulthood. Traditional bullying has been shown to double the chance that a child will experience bouts of depression as an adult. Cyberbullying, however, is relatively new in the grand scheme of things, but many experts feel that this method of bullying is more aggressive due to the constant accessibility. This allows cyberbullies to taunt and threaten their victims from anywhere or at anytime.
According to the U.S. National Institute of Health, there is a strong correlation between victims and elevated rates of:
anxiety
depression
job absenteeism
thoughts of suicide
and lower self esteem.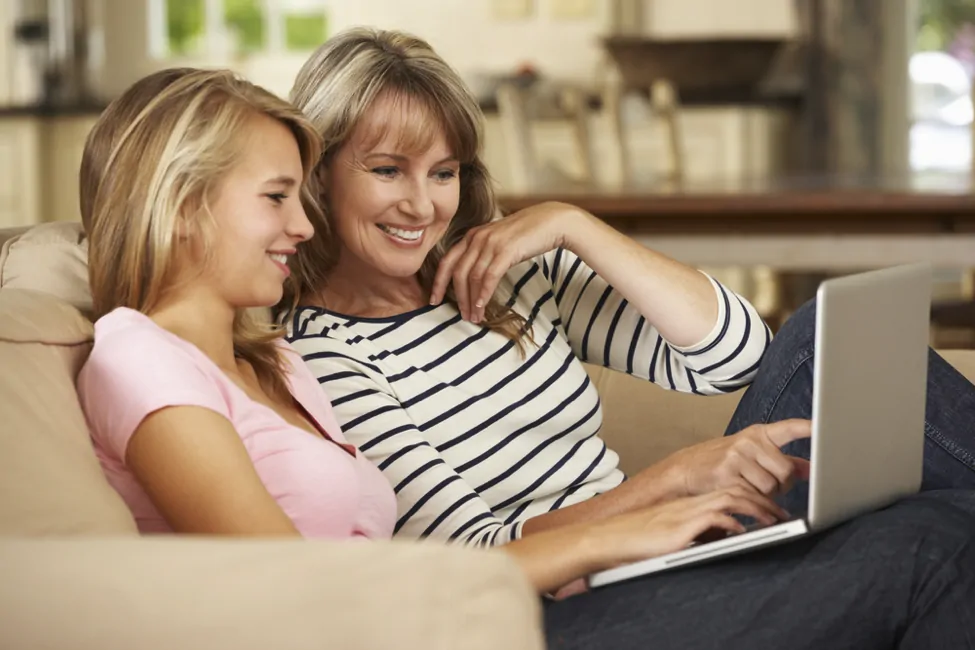 Eradicating Bullying: Prevention Tips For Parents
All the negativity and devastating statistics can be overwhelming for parents. Thankfully, studies have found that bullying often halts within ten seconds if adults become involved. This is great news, because parents are not solely at the mercy of a mean kid behind a keyboard. We have the ability to step in and boost our children's social media IQ and arm them with the appropriate skills to avoid or overcome cyberbullying.
The following ten recommendations can help protect our children and reduce the effects of cyberbullying:
Help children set their privacy settings on their phones and social media.
Tell kids to never share their passwords- even with their BFF!
Encourage teens to only interact online with people they know in real life.
Take time to teach social media etiquette and build on this foundation as a child ages to include sexting, oversharing, and sexual predators.
Develop a family technology plan that clearly states rules, expectations, and consequences for cell phones, devices, and computer usage.
Limit technology in the home to common living areas and keep devices out of bedrooms.
Be involved in a child's life and listen to their concerns without lecturing.
Know a child's online activity, who they are friends with online, and understand the sites they frequent.
Learn how to report inappropriate conduct on social media sites to stop online cruelty before it spirals out of control.
If a child is experiencing cyberbullying, open and read all messages, texts, and communication together.
By being involved, parents will hopefully be able to notice a positive change when it comes to cyberbullying. Thankfully, raising awareness about this issue will enable us to provide our sons and daughters with life skills that are necessary to erase cyberbullying and aggressive digital behaviors.
Find Out More
Learn more on our Stop Bullying Resource Page and our Stop Bullying Pinterest board.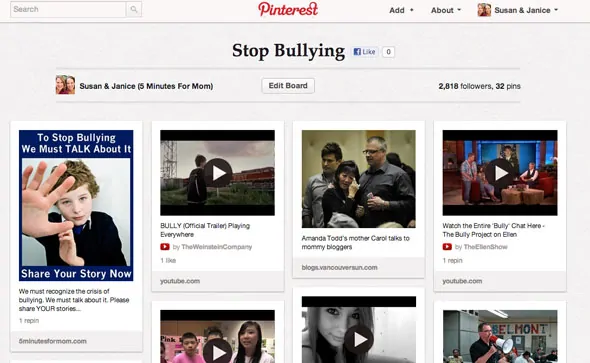 Share With Your Friends
We'd love, love, love a tweet or a pin… Thanks so much! 🙂
[Tweet "October is National Bullying Prevention month. Here's how you can help your kids deal with bullying."]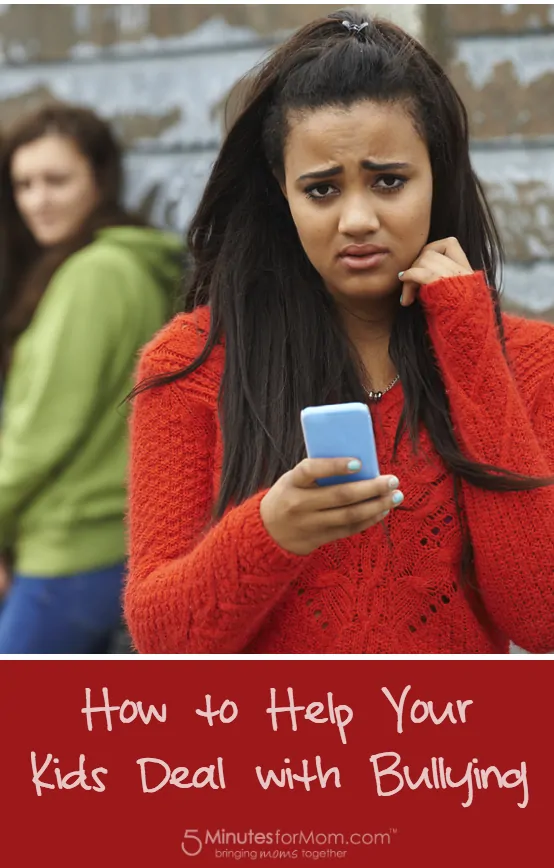 Written by Hilary Smith.
Born and raised in Austin, TX, Hilary Smith is a freelance journalist whose love of gadgets, technology and business has no bounds. After becoming a parent she now enjoys writing about family and parenting related topics.