This post may contain affiliate links. Read my disclosure policy here.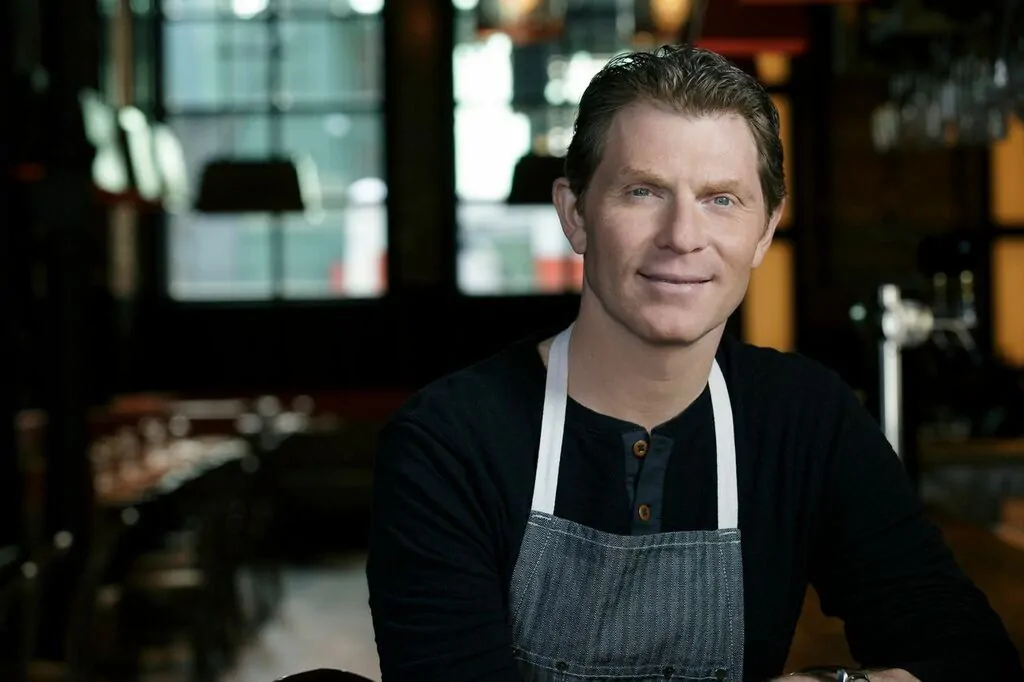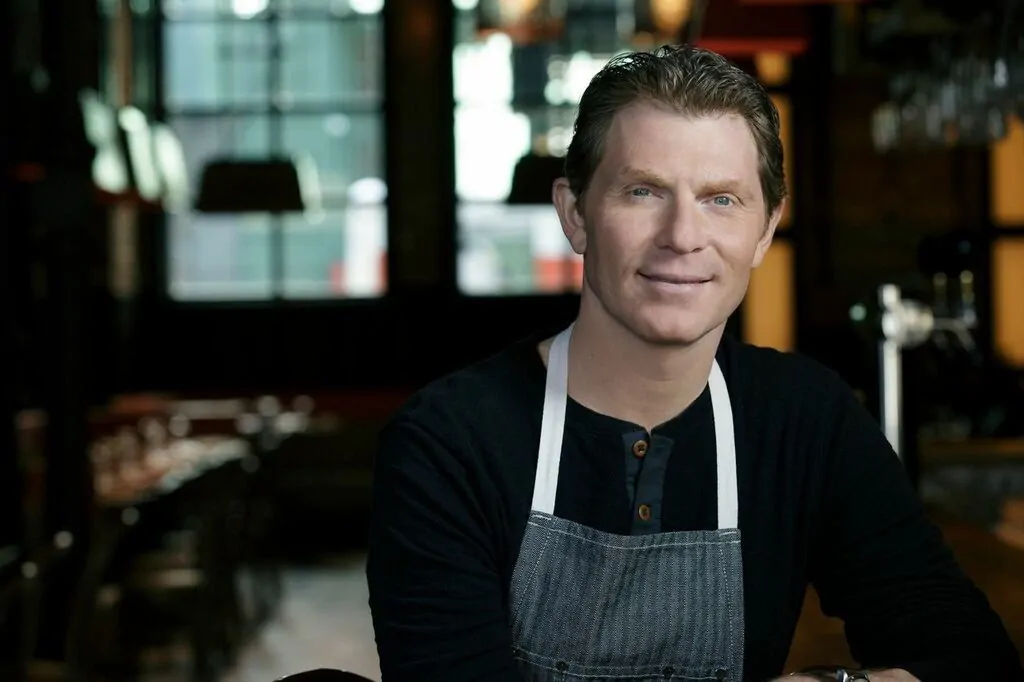 Jennifer Donovan here sharing some of the tips I gleaned when I was able to interview Bobby Flay on the phone in conjunction with the release of his newest cookbook, Brunch @ Bobby's. Click through to 5 Minutes for Books to read my thoughts on the book, and keep reading for encouragement on getting your kids to eat something other than chicken nuggets.
My kids like Bobby Flay. We've watched Throwdown, Beat Bobby Flay, Worst Cooks in America, and Next Food Network Star. They were impressed that I got to talk to him on the telephone. What they didn't know is that I was going to use him against them.
One of the burning questions that I had for him was about my kids. They are not picky eaters by suburban American standards, but I honestly think that they have gotten pickier as they've gotten older. At 11 and 17, they are stubborn about what they don't want to try.
On encouraging our kids to be adventurous eaters
Bobby was gracious:
I mean everybody's kids are different. My daughter, who's now 19, I always just put anything that I was eating in front of her, and frankly it wasn't always successful. But the thing that I realized is that I don't like the idea of making special concessions for your kids, meaning that if you're eating chicken or fish, why make them chicken fingers? So if we're eating fish, that's what we're eating for dinner. Some nights they may eat less than you want them to eat, but ultimately they know that everybody's going to eat the same thing. You'll notice that your kids' eating habits will change dramatically. They'll go from hating something to loving it three years later, and vice versa.

My daughter Sophie has an incredible palate, and people say "it's because you're a chef", and that has nothing to do with it. It's just that she's spent her whole life consistently understanding that whatever was being put on the table or whatever we're eating in the restaurant, that's what she was going to be eating.
She figured out for herself what her likes and dislikes were, and they changed over time. I think that consistency with your kids at the dinner table is the most important thing.
Hearing that from him just motivated me. That's always been my philosophy. I don't make food that I know they won't like. Sometimes it's new to all of us, and I'm not sure how it will go over, but they can always eat something else on the table. I thanked him for giving me a new way to stick to my guns. I'll just say, "Bobby Flay said you had to eat it!"
He was so encouraging and understanding of the plight of the common mom fighting dinner time battles, and yet he didn't compromise. That is probably my overall impression about him. He's passionate about food — good food — and he's also so encouraging.
I'm not sure if my kids would eat these or not, but I'd sure like to try them: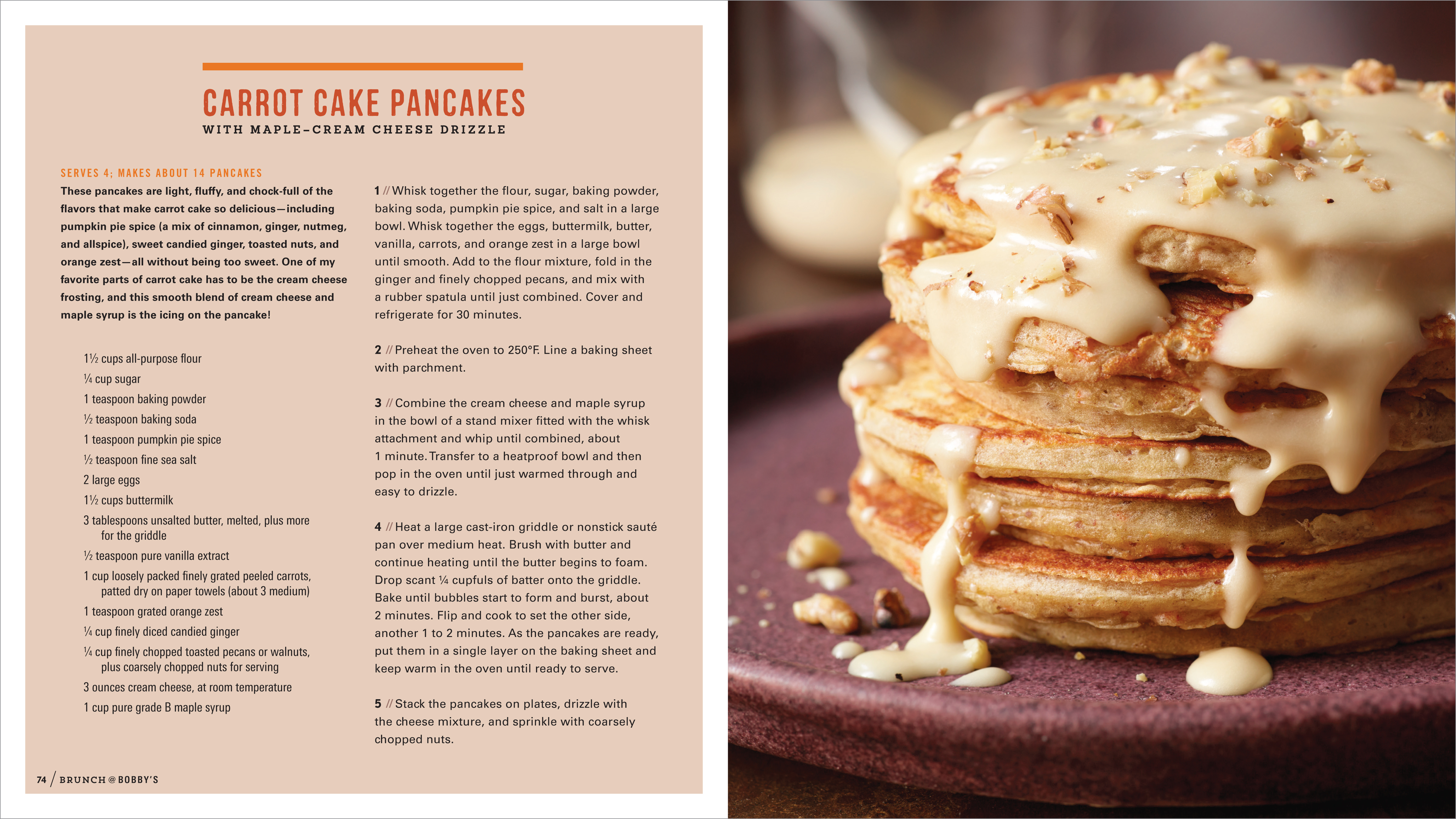 About his role as a coach and mentor
I love to teach. And I love to teach people who are especially passionate about what they do. I'm a parent also, so I like to mentor my daughter in the right way. But in terms of professional mentoring I stay in my lane in terms of cooking.
It's something that has obviously been incredibly important to me in my life and has helped shaped who I am and my career through food. One of the things that I've noticed over the past ten to fifteen years is that the interest in food has just grown so much in this country, and I finally feel we've caught up to the rest of the world. So when I'm able to get close to somebody who has that passion but maybe needs a little direction, I'm so willing to give it to them. I've done some things over the last 30 years in terms of food and cooking, and I've done some things that have been good, and I've done some things that haven't worked out the way I wanted it to, and so to be able to impart any kind of experience or any kind of inspiration to get people to create big goals themselves, I always take that opportunity.
Learn More
Learn more on BobbyFlay.com
Follow Bobby on Twitter, Instagram, and Facebook
#BrunchatBobbysBook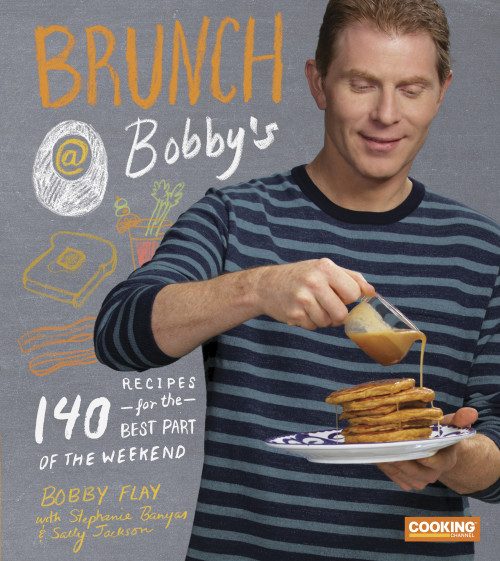 Read Jennifer's review at 5 Minutes for Books.
About the Authors
BOBBY FLAY, New York Times bestselling author, is the chef-owner of five fine-dining restaurants, including Gato, Bar Americain, Mesa Grill, and Bobby Flay Steak, and an expanding roster of Bobby's Burger Palaces. He is the host of numerous popular cooking shows on Food Network—from the Emmy-winningBobby Flay's Barbecue Addiction to Iron Chef America, Throwdown! with Bobby Flay, and Food Network Star—as well as Brunch @ Bobby's on Cooking Channel. His website is www.bobbyflay.com.
STEPHANIE BANYAS has been Bobby Flay's business assistant since 1996. She is the coauthor of Bobby Flay's Barbecue Addiction; Bobby Flay's Throwdown!;Bobby Flay's Burgers, Shakes & Fries; Bobby Flay's Grill It!; Bobby Flay's Mesa Grill Cookbook; and Bobby Flay's Grilling for Life. Stephanie and her cat, Fred, divide their time between New York City and Woodstock, New York.
SALLY JACKSON lives in New York City with her husband, their children, and one especially well-fed poodle. This is her seventh cookbook with Bobby Flay and Stephanie Banyas.