This post may contain affiliate links. Read my disclosure policy here.
Tonya here, I recently shared with you The Ripple Effect, and how making small changes, like encouraging our children to drink water regularly from a young age, can have a big impact on their health and lives. Today I've rounded up some of our favorite tips from other moms.  I am an ambassador for Nestlé® Pure Life® and would like to thank them for sponsoring this post. All opinions are my own.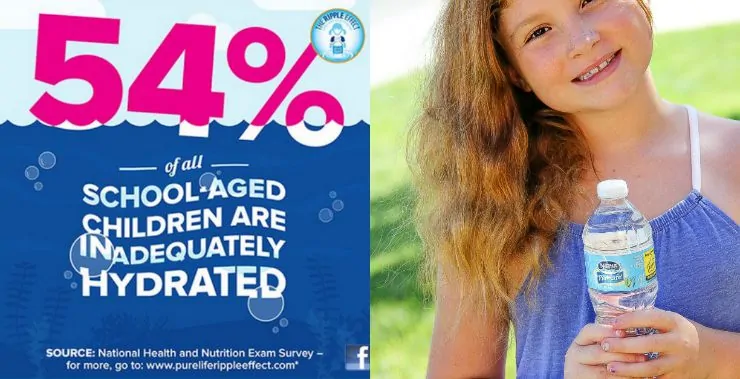 In my last post I mentioned that one of my favorite ways to encourage my kids to drink more water is to add a natural flavor with fruits and herbs. I asked you to provide your tips too.
Here are some of my favorite suggestions to get kids drinking more water:
Lots of fresh fruit, i always have ice cubes as kids like them, always a jug of water in fridge.

~ Silvia

My granddaughter, like most kids, do what they see. She sees me drinking Nestle Pure Life Lemon Water all the time so she drinks it, too.

~ Barbara

My kids have a water bottle with them at school at all times. We also carry a case of water in the family car, so it's always available.

~ Amy

When we go hiking they each have their own CamelBaks of water!

~ Kathryn

With young kids, if they have their own special cup it really encourages them to drink more.

~ Wehaf
The winner of the Nestle® Pure Life® Ripple Effect kit is:
Michelle Nicole
Join The Ripple Effect movement at pureliferippleeffect.com, where parents can find and share tips and tricks for keeping their kids healthy and hydrated.
Follow Nestlé on Instagram as @nestlepurelifeusa and Facebook as NestlePureLife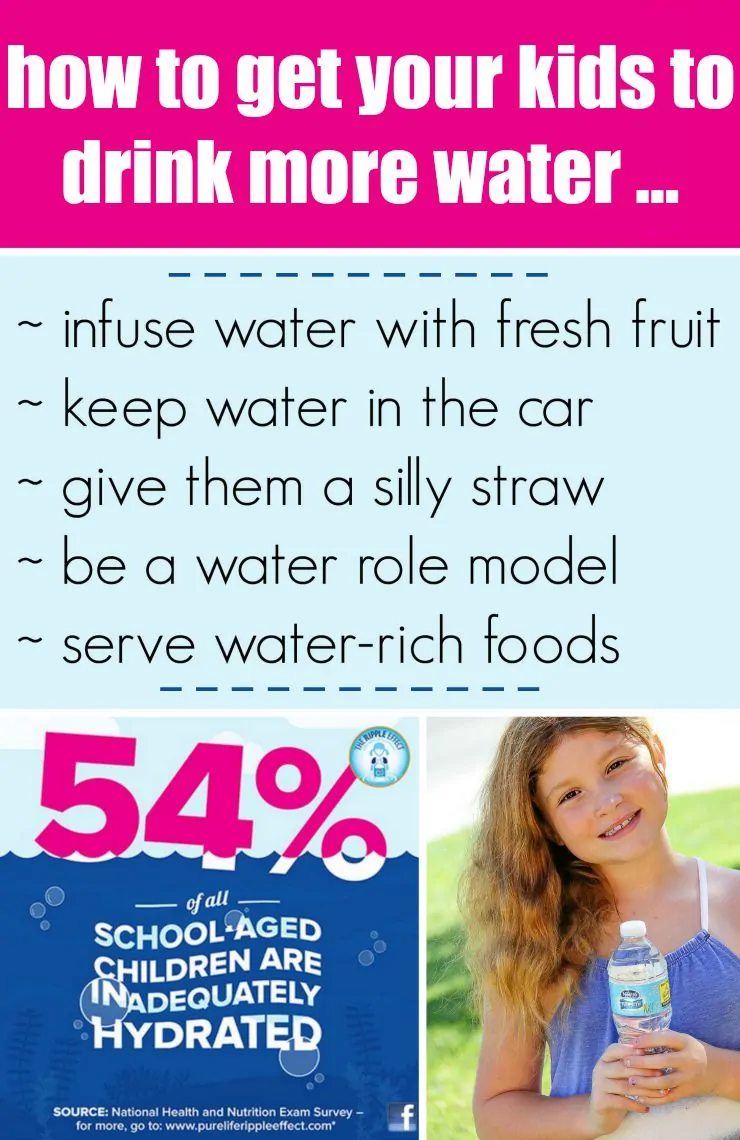 Written by Tonya Staab, lifestyle blogger at Create-Celebrate-Explore

Thank you to Nestle® Pure Life® for sponsoring this blog post. All opinions are my own.