This post may contain affiliate links. Read my disclosure policy here.
I LOVE TV and I'm not ashamed to admit it.
I love good stories in all formats… books, movies and TV shows.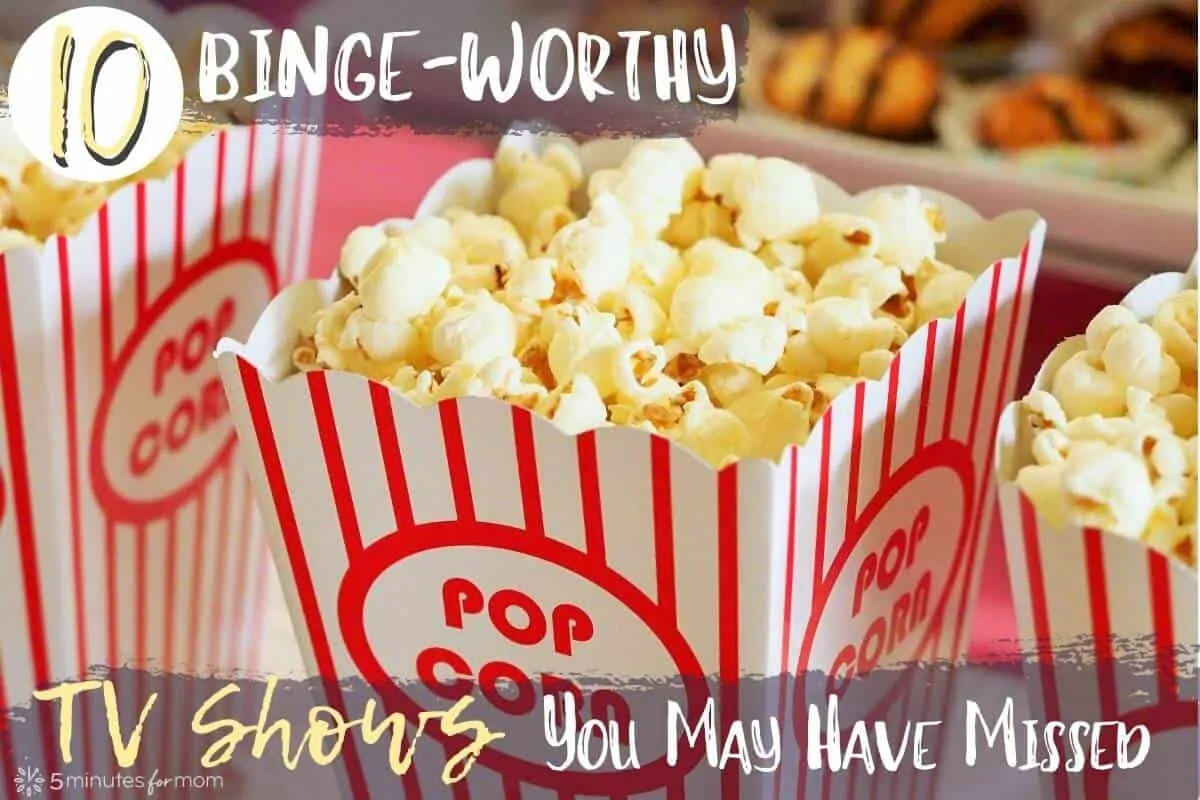 But yes, I am a busy, work-at-home mom who doesn't really have time to just sit around and watch TV.
I work a. lot. of. hours.
And many of those hours include tasks that only require a portion of my brain. For instance, when I'm scheduling pins, adding tweets to my buffer, editing photos or doing the mechanical portions of putting together a blog post, my brain is only partly engaged and I like some background distraction.
I think it comes from being ADHD. As soon as I get bored, I start to get depressed. And since I work a crazy huge number of hours where I don't see any other adults, I like to have something on the TV to keep me company.
Of course, while I'm actually writing, I must have quiet and the TV MUST be turned off. But when I'm scheduling a ton of social shares late at night when the kids are in bed, or when they're at their Dad's house, I love to have a quality show running on Netflix.
I especially love to have comedies that don't take tons of concentration, continue running one after the other without commercials and make me laugh.
Here are 10 of my favorite TV show that you might have missed.

These are generally less obvious suggestions, since you likely have already watched Breaking Bad and Orange is the New Black.
(Update: When I first wrote this post, all these shows were available on Netflix. But currently you may have to look on alternate streaming services or video on demand to find some of these shows.)
Some of these shows may no longer be available on Netflix. Unfortunately, these days Netflix seems to be letting go of many shows as more competing streaming options come online. So you may have to search some of the other streaming sites to find them.

If you're looking for more ideas, check out these addictive tv shows that are definitely worth binge-watching.

And you'll also love this list of secret Netflix codes from our friend Jamie Harrington. It's an amazing way to find shows on Netflix.

Share With Your Friends

We'd love, love, love a tweet or a pin… Thanks so much! 🙂

[Tweet "Top Ten Binge Worthy TV Shows on NetFlix That You Might Have Missed"]

Written by Susan Carraretto, co-founder of 5 Minutes for Mom
Talk with me: @5minutesformom and Facebook.com/5minutesformom
Pin with me at pinterest.com/5minutesformom