This post may contain affiliate links. Read my disclosure policy here.
Not much in life enrages me more than the abuse of children and women.
Children, young girls and boys and women are so often the target of abuse — especially sexual abuse. The statistics are outrageous. The number of times these crimes go unreported is awful. And what is even worse is when the victim does speak up only to have the crime minimized or ignored and even find themselves receiving blame.
As a mother it terrifies me.
I can't even imagine being assaulted in any manner much less being raped. I have been so fortunate to have had a safe life with nobody hurting me.
But for those of us lucky to have never experienced abuse, it can be hard to know what to say to our own children to make them aware of the dangers and to realize how important it is to talk to us if something ever were to happen. We might also risk not talking openly to our children early enough — especially our preteen and teenage girls — of the reality of sexual abuse.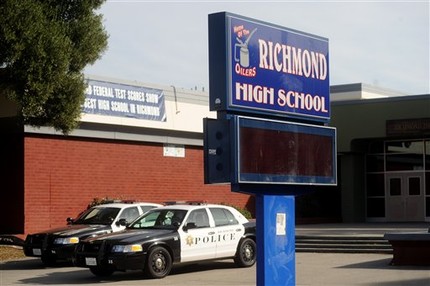 After reading my post about the horrific gang rape in Richmond, California, a blogging friend Hollie Pollard, who sadly did experience the horrible reality of rape, offered to share with us here at 5 Minutes for Mom so that we might all learn more about how to talk to our children about these difficult issues.
When a Difficult Conversation is Needed

Written by Hollie, Common Cents Mom, SimplyHollie.

In the past few days I was taken back in time. After reading about the rape of a 15 year old young woman, I was taken back to the when I was 12. That was the first time I was raped. I have read a number of the posts on different blogs about the recent incident. All were "enraged" as Susan put it here at 5 minutes to Mom. I know I was, but then I kind of know what is is like to end up in ICU after a brutal attack. For me I was not gang raped though, I can't imagine that horror. I do know what goes through the mind of a child victim and I do know what Moms need to know to help our daughters especially.

First if you have a daughter realize, what a precious gift you have. But with that gift comes a great responsibility to teach her how to be prepared for what is out there.

We know the statics are horrid. Did you know that 1/4 of all or young women will have some sort of sexual advance made toward them before they start high school? For me as a mom that is scary. What is even scarier in 46% of those cases it is someone she knows: a parent, an uncle, a teacher, basically some one close. What is scarier? Less then 10% of those are reported. So how do we get our kids ready for this? How do we talk about this?

Now I am sure we all taught our young children — good touch, bad touch — right? The right to say no.

How do we go beyond that as our daughters become tweens. When they want to spread there wings? How do we get them ready for the big bad world that seems to be literally at the door?

For me I remember being 12 and being attacked. The first time I happened I felt such shame and that it was my fault that I never told anyone. The attacks would continue for the next 2 years, what did I do? I told no one.

Now what do I wish I knew then that I know now, what do I wish my Mom knew?

I wished my Mother taught me long before I was 12 that she was the safe fortress, that I could tell her anything and not be judged or questioned, but loved and hugged in the moment.
I wished I knew there is no shame when bad things happen to you, no matter how bad. It was and is not your fault. For 7 years I told no one. I told no one because of the shame.
I wish I had been better prepared physically. I have taught my 11 year old some basic defensive moves. She knows what she can do and how to do it.

Most of all I wished my mother had the courage to have difficult conversations with me along the road.

Sometimes it is hard to bring these things up. In our house we use the news as a catalyst for conversation. We use movies as well. My daughter and I have a rule we can tell each other anything and if it is something I need to digest, I take a deep breath and then I hug her and then I begin to talk and most importantly listen. For it is when I listen, I learn where she is at and how I can help her better.

We can do better for our daughters, we can listen, learn and prepare them by taking the journey to those difficult conversations.

We can help them heal by listening, loving and having an open ear. Together we can walk a better path for our girls.

Written by Hollie, Common Cents Mom, SimplyHollie.
You can find me tweeting at as well @CommonCentsMom.
Thank you Hollie for sharing your experiences and your insight with us here at 5 Minutes for Mom.
We are so sorry that you had to suffer like this and we applaud you for your strength and courage.
If you want to help the girl who was the victim of the gang rape in Richmond, California, a fund has been set up. This article in the Examiner explains how to help.

~Susan, co-founder of 5 Minutes for Mom