This post may contain affiliate links. Read my disclosure policy here.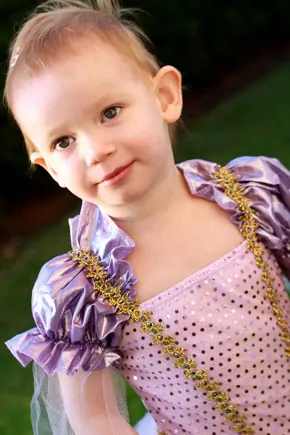 It is going to rain on Halloween. So on the last sunny afternoon this week, I slipped Olivia into her Princess Costume and snapped some quick photos before the sun dipped below the trees.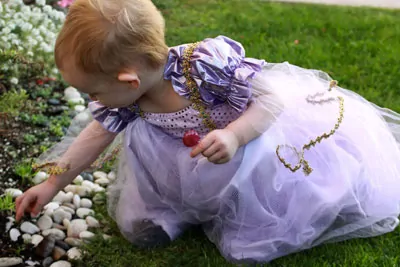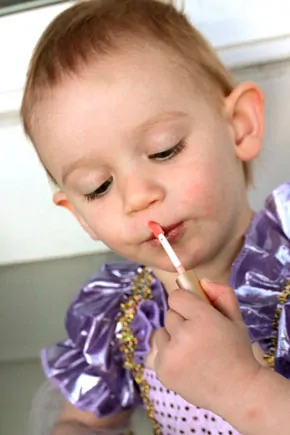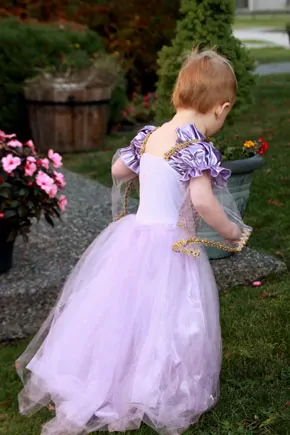 The dress comes with an adorable princess hat, but I was in such a rush to catch the last sliver of sun, I forgot to put it on Livvie. But no worries, I will shoot her again with her hat, and with her cousins Sophia and Julia in their matching princess dresses.
Livvie's dress is from our store, www.pedalcarsandretro.com and makes a beautiful all year round dress up costume. So, even if your princess didn't get one for Halloween, perhaps Santa will bring a princess dress for Christmas. 🙂
Written by Janice, co-founder of 5 Minutes for Mom. Janice and Susan also own two ecommerce stores, Pedal Cars and Retro and A Rocking Horse to Love.