This post may contain affiliate links. Read my disclosure policy here.
Tonight as I watched U2 rock the stadium, I couldn't stop thinking that they must be the most inspirational rock band in the world.
Here's a shot Janice took from her iphone during the show…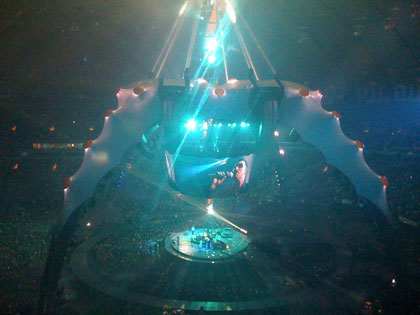 If only all our musical and celebrity icons were such positive influences as Bono, this world would be such a different place.
I was struck by the obvious contrast between U2's song lyrics and the gangster inspired filth of many current rap musicians. While U2 begs the world to find peace in songs like Sunday Bloody Sunday, some rappers promote violence and degrade women.
If only all rock stars and rappers were spreading positive messages like U2. Can you imagine the different world we'd see? Maybe that horrific crime in Richmond, California wouldn't even have happened.
I'm not saying U2 is perfect, but I think Bono and his bandmates are a phenomenally positive force in the world.
Through projects like ONE and (RED), U2 are not only changing the world themselves, they are empowering and inspiring others to do the same.
When I came home from the concert tonight, I recorded a few of my thoughts. Let me know what you have to say… leave a comment here or better yet, reply to me over at Say It Face To Face.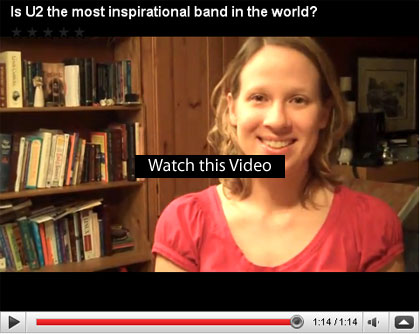 So tell me… which rockstar or celebrity do you find most inspiring?


Written by Susan, co-founder of 5 Minutes for Mom
You've got our feed in your reader, right?