This post may contain affiliate links. Read my disclosure policy here.
Disney sent 5 Minutes for Mom contributing blogger Dawn Cullo to Los Angeles to attend the Galavant press event. Dawn's expenses were paid for the trip but no other compensation was paid and all opinions are Dawn's.
During the Galavant press event our blogger group interviewed Executive Producer Dan Fogelman, songwriter, Disney Legend and Executive Producter Alan Menken, lyricist and Executive Producer Glenn Slater and Galavant himself Joshua Sasse.
What is Galavant?
Galavant is a new 30 minute Medieval musical comedy on ABC Television Network and premieres on SUNDAY, JANUARY 4 (8:00-9:00 p.m., ET).  There will be two 30 minute episodes, back-to-back and the eight episode series will run through Sunday nights in January.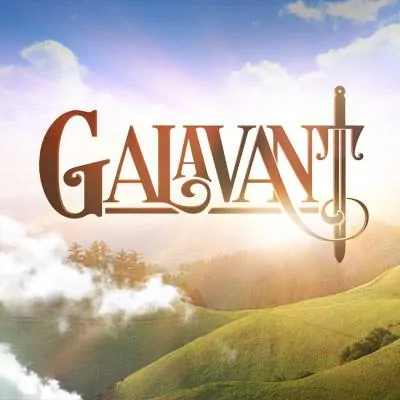 Executive Producer Dan Fogelman previously worked on the movie Tangled with songwriter Alan Menken and lyricist Glenn Slater. Later while Dan was working on the ABC show Neighbors he collaborated again with Alan and Glenn for a musical episode. They worked really well together and Dan wanted to work with Alan and Glen again.  Dan had the idea for a Monty Python meets Princess Bride type of television show, Alan and Glenn wrote the title song and the show Galavant was born.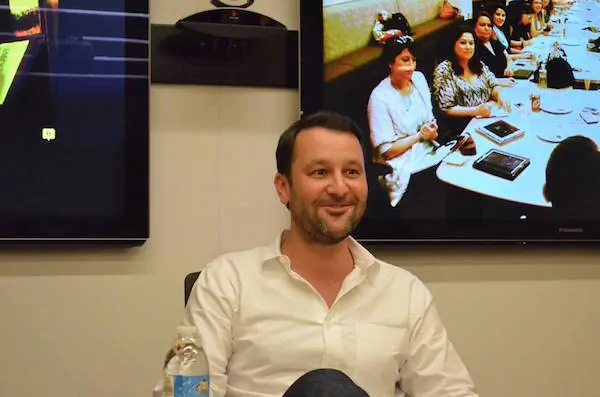 Executive Producer Dan Fogelman
The musical portion of the show was written as a collaboration between the writers, Dan, Alan and Glenn. Before shooting began on the series they mapped out all of the musical numbers, what type of song it should be and who should sing it. When it was time to film an episode they revisited their song list to make any final adjustments for the musical numbers.
Alan Menken explained that writing music for a TV show is easier because it is a shorter format since the scrip is lyric and then a scene. He further explained that working on Galavant has been a good experience because he and Glenn worked with Dan before so they are familiar with each other's working style.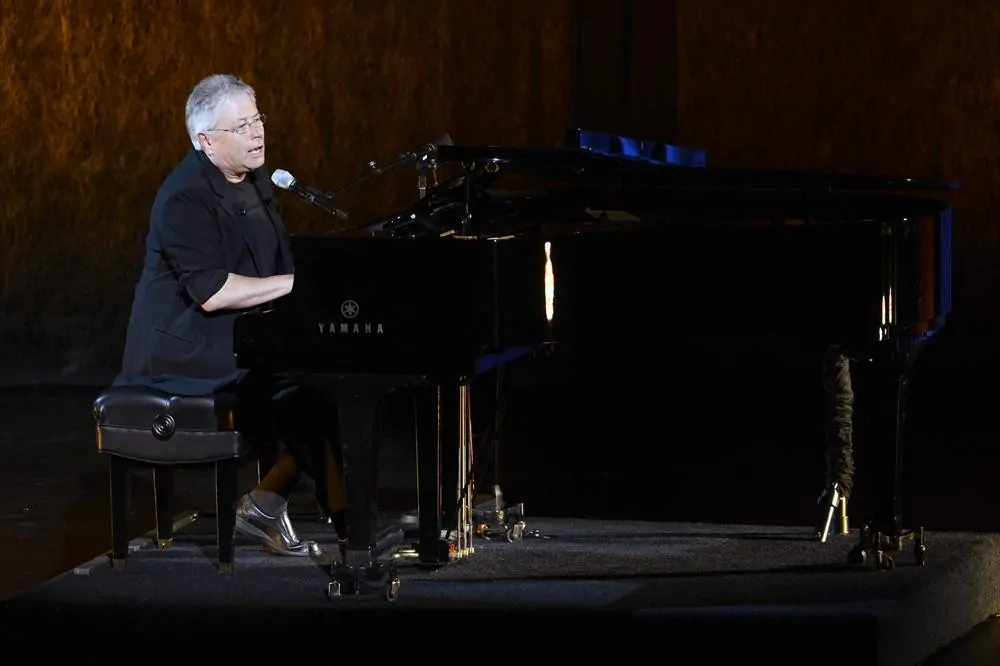 Alan Menken (Photo Credit ABC/Ida Astute)
Alan told us that the secret to having a successful musical movie or TV show is that everyone involved needs to realize that it is all about the storytelling and staying true to the form and the characters.  If a musical number needs to be cut then so be it.
The episodes were shot on location in England so when you see a castle, it is a real castle. The actors are also really singing during their acting performance and most times that is the version you hear in the episode. However, sometimes they do need blend the live performance and the studio performance for a bolder musical result. For more about the making of Galavant visit abc.go.com. 
The Cast
"Galavant" stars Joshua Sasse as Galavant, Timothy Omundson as King Richard, Vinnie Jones as Gareth, Mallory Jansen as Madalena, Karen David as Isabella and Luke Youngblood as Sid. Guest stars include John Stamos, Rickey Gervias, Weird Al Yankovic.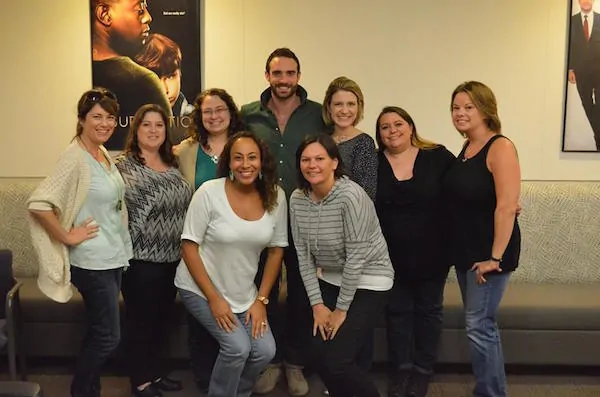 Bloggers with Joshua Sasse
About the First Episodes
The pilot episode introduces us to the heroic, charming and handsome Sir Galavant. During the episode he loses his true love, the beautiful Madalena, to evil King Richard's wealth and power, he falls into a deep and drunken despair.
Just as he hits rock bottom,shows up with a quest to save her kingdom, defeat the despicable King Richard, and provide an opportunity for Galavant to reclaim Madalena.
Galavant is off to become a hero again and strike a blow for true love…but first, Galavant has to fit into his old hero pants.
During the second episode "Joust Friends" Galavant enters a jousting tournament against a boastful rival, Sir Jean Hamm (guest star
John Stamos
), to test his return to heroic form (and win some much-needed traveling money and a really nice rooster).
But it quickly becomes clear that Galavant is a long shot to win. Meanwhile, King Richard asks Gareth to help him become a bit more macho so that Madalena won't despise him quite so much.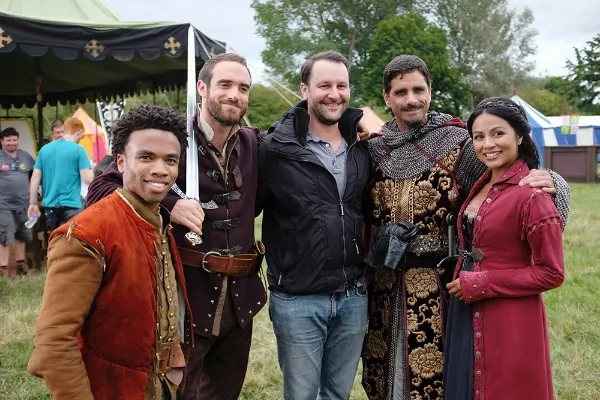 Dan Fogelman, John Stamos and Galavant cast. (ABC/Bob D'Amico)
"Galavant" will premiere on SUNDAY, JANUARY 4 (8:00-9:00 p.m., ET) with two 30 minute episodes, back-to-back on the ABC Television Network. The eight episode series will run through Sunday nights in January.
Follow Galavant on Social Media on Facebook, Twitter (#Galavant), and Instagram. Visit the official Galavant show site too!
Written by 5 Minutes for Mom Contributor, Dawn Cullo.