This post may contain affiliate links. Read my disclosure policy here.
5 Minutes for Mom contributor and mother of two, Jenny Nanninga, is here to share a look into a unique way to help children understand upcoming transitions and feel prepared for developmental steps. This is a sponsored post, but our writer's opinions are her own.
UPDATE: Unfortunately, Stepping Stories has closed its doors.
Children are constantly reaching new stages and milestones, but not all of the transitions go smoothly. Changes can be scary for children and frustrating for parents.
Stepping Stories™ come in…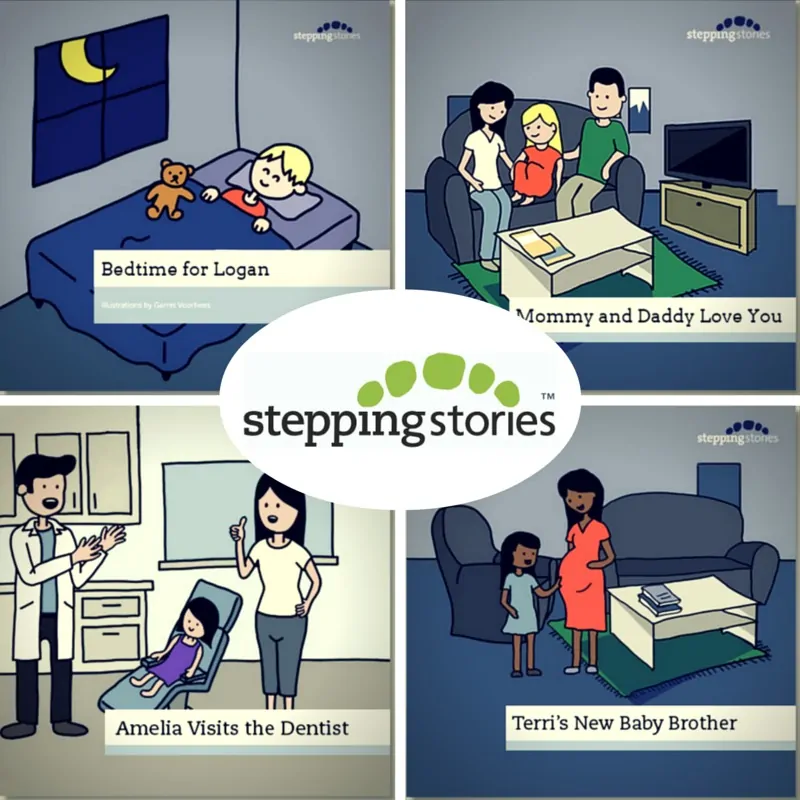 Based on research and implemented by a team of child development experts, Stepping Stories™ are essential tools to help children develop social and emotional skills through personalized stories.

Stepping Stories currently offer a library of eBooks or soft cover printed books, including books on Sleep, School, New Sibling, Food Allergies, Death of a Pet, and Divorce/Separation with many more titles to come over the next few months.
These customizable books are geared toward easing your children through the difficult and new phases of life.
Can you imagine how helpful having a personalized story book would be to help a child with a difficult transition such as losing a beloved pet or even the incredibly tough transition of divorce?
All the developmental steps that children go through… such as adjusting to a bedtime routine, brushing their teeth or learning to share… can be made easier with Stepping Stories™.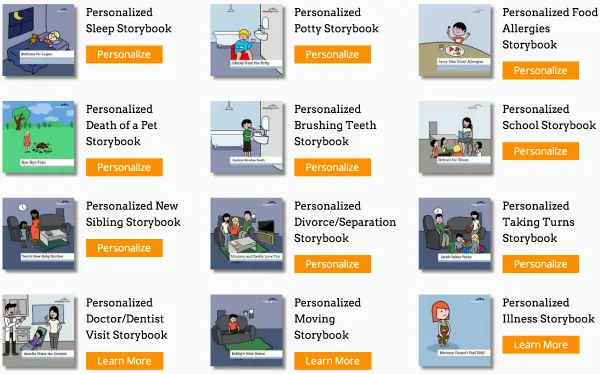 Each story discusses a specific topic and is personalized to feature your child as the main character. Stepping Stories are based on proven studies of child development.
The books are effective due to a step-by-step process:
They set expectations
Use repetition
Praise children with social rewards.
My daughter was thrilled to receive her first Stepping Stories book. She loved seeing her name in print and hearing it read over and over.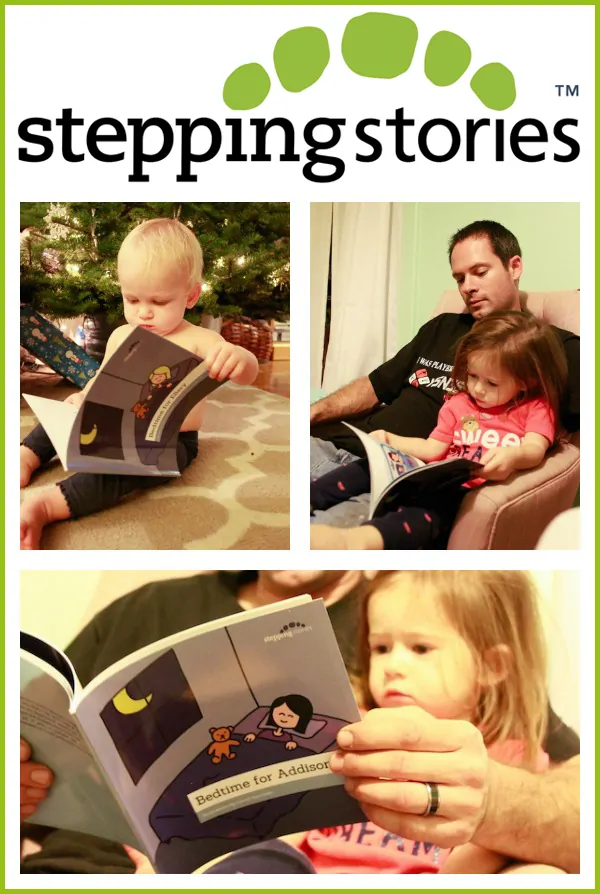 She was surprised and proud when she discovered the picture of herself on the front cover. Her book is on sleep and was personalized with her bedtime routine and the name of her favorite stuffed animal. It quickly became a most requested book at bedtime!
Stepping Stories has books for numerous topics:
Food allergies
Death of a pet
Sleep
School
New sibling
Divorce/Separation
Taking turns (coming soon)
Brushing teeth (coming soon)
Created by moms, these books specifically target challenges that your child is currently facing in a unique and effective way. You can even purchase an ebook version of Stepping Stories.
Disclosure: This post is sponsored. Written by 5 Minutes for Mom contributor, Jenny Nanninga.