This post may contain affiliate links. Read my disclosure policy here.
Well, it's that time again. This week we are closing the beginning by Maclaren giveaway.
Please remember to add contests5m4m(AT)gmail(DOT)com to your "Safe Senders" list or address book, to ensure that your notification is not marked as SPAM.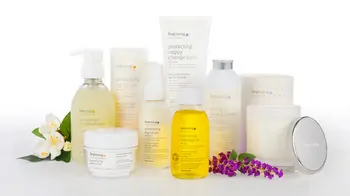 Are you like me? Do you tend to take care of everyone else in your family first? Do you put yourself last? Do you hardly ever make time for yourself? Maybe it's a mom thing. Maybe it's a female thing. But ladies, we need to take some time for ourselves. We need to pause, relax and pamper ourselves.
With beginning by Maclaren, we can do just that!
Comment Number 162 – Jennifer C, will receive a beginning by Maclaren Gift Pack!

Comment Number 63 – kathy dunaway, will receive a beginning by Maclaren Travel Kit and Organic Elephant Toy!

Congratulations! You should have received an email about claiming your prize.

If you haven't received an email, please send your FULL NAME, SHIPPING ADDRESS, and TELEPHONE NUMBER to contests5m4m(AT)gmail(DOT)com by Wednesday, October 28th in order to claim your prize. Any prizes unclaimed will be forfeited and new winners will be selected.