Say It Forward – Carnival of Loyal Commenters is a new weekly carnival at 5 Minutes for Mom.com where bloggers feature their loyal commenters!
To read more about how to participate in Say It Forward and to get the button codes, click here.
And make sure you visit the links in the Mr. Linky here every Friday. These are the FUN blogging folk YOU want to be friends with. Go to THEIR sites. Read THEIR blogs. And of course, leave COMMENTS.
Oh-We can see the friendships forming already. It's a beautiful thing!
Say It Forward – Week 27: This week's loyal commenter is Nell from Casual Friday Every Day.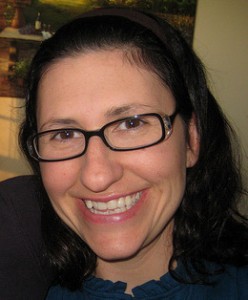 Nell, a mother of three, wife, writer and photographer, is masterful behind the lens of a camera. Her photographs tell a simple story, bring about unique qualities in her subjects and are simply beautiful to look at.
Infusing her photography into her posts, Nell gives her readers a poignant look into her heart through the lens of her camera. Whether revealing her dreams for her boys, discussing the conflicting emotions of expecting a third child or the joy she finds in a beutifully decorated afternoon sky, Nell's posts read like a photo journal. They are sweetly written and beautifully illustrated.
Nell describes herself this way: Missouri Momma who likes to dance and sing and giggle with her children, feel things deeply in her soul, jump off swings with her husband & capture every moment with her camera.
Thank you, Nell, for inspiring us all with the intimate portraits of your world.
And, of course, thank you for being such a loyal commenter here at 5 Minutes for Mom! Please display this Loyal Commenter badge with pride.
If you are selected as a Loyal Commenter either by our site or another blog, you can display this Loyal Commenter badge with pride. Also feel free to give the badge to the commenters that you select each week.
Thank one of your loyal commenters on your blog and then add the link to your post below.