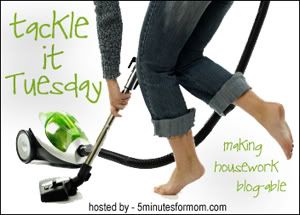 This week we are welcoming Amy Nabors of Ordinarily Extraordinary. We can learn a lot from her resourcefulness about preserving photographs digitally.
Hello! My name is Amy. I live in the a small southern town with my husband of 12 years and our wonderful son. When I'm not taking care of our family I'm working on my part time photography business, scrapbooking, cardmaking, sewing or taking photos of our days and blogging about it all on my blog, Ordinarily Extraordinary
I try to find those ordinary moments each day that make life so extraordinary. I'm so excited to be guest tackling here at 5 Minutes for Mom.
The computer files residing on my laptop (which is pretty much everything) have been taunting me to back them up to an external hard drive for a few months now. The busy-ness of life as a wife and mother just seemed to keep getting in the way.
Finally I had to make myself slow down and tackle it. I knew I would be devastated if my laptop crashed and I lost the thousands of photos I had taken over the past months. I diligently back up all the photos I take for my part time photography business, but I've been a big slacker with my personal photos. Oh, I do it every few months, but I really need to be more consistent with it.
Other documents, downloaded music, and digital scrapbooking files all needed saving to the external hard drive also, but the main worry was my photos. I've chosen to back my photos up to an external hard drive since I print a lot of my own photos. There are also online sites where you can store your photos as well. Every few months when I decide what photos to print I'll upload those to a site that will store them and print them.
If you don't have an external hard drive, they are readily available. If you can't get one soon, here are some sites that have unlimited online storage as well as printing that have good reputations or that I have had experiences with personally.
Shutterfly offers unlimited storage and printing. I've not had any experience with Shutterfly, but they seem to have a good reputation according to blogs I've read.
Snapfish offers unlimited storage and printing.
Winkflash offers unlimited storage and printing. I've used them before and been pleased.
Scrapbook Pictures offers unlimited storage as long as you place one order a year. I've been very pleased each time I've used them.
I'm feeling so much better knowing that my photos are now backed up on my external hard drive. Yes, it took some time to sit down and tackle it. It's not a quick process (well, at least when you've let it pile up like me), but now I'm not worried about losing all the wonderful moments I've captured in photos.
Each week on Tuesday, we are posting before and after pictures of a project or trouble area that we tackled this week.
The project can be little or big – whatever you want. Basically, Tackle It Tuesday is about giving ourselves incentive, deadlines and satisfaction in getting our household tasks done.
(It doesn't even have to be housework… just whatever is on your To Do list.)
If you tackled

a project

this week, just add a comment and add your link below.

Happy tackling ladies…
Written by 5 Minutes for Mom Featured Columnist: Jena
Have you subscribed to our 5 Minutes for Mom RSS Feed and our
Giveaways RSS Feed?
Are you on Twitter? Follow us and let's tweet.