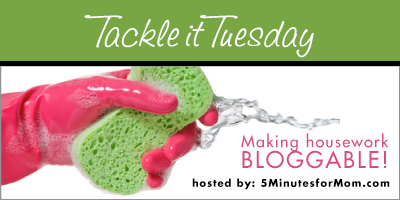 Although Janice and I spend most of our daily work hours running our beloved blog, 5 Minutes for Mom, there is another side to our business.
Yes, before we created 5 Minutes for Mom in March of 2006, our primary business was running two online toy stores. The first store which we started in 2004 focuses on retro pedal cars, ride on toys and other retro products like record players. We launched our second store in 2005 specializing in rocking horses, rocking chairs and other kids furniture and toys.
Our fabulous mother Joan works daily handling customer service for these stores and since we're both usually so busy with the wonderful world of social media, most of the work updating the store websites also has fallen to our dear mom.
So, over the last couple years, our stores have been chugging away thanks to the hard work of "grandma". But I am now again starting to refocus more of my attention on these toy stores. We've updated the rocking horse store design and we're soon going to launch the new site design of our pedal car store.
We've still got lots more tackling ahead, but for today's tackle I'd like to show off some of our dear 70 year old mother Joan's hard work on our second toy store, A Rocking Horse To Love.
We've updated the header and improved the layout and made a bunch of behind-the-scene updates.
Unfortunately I can't find the "before" screenshot that I was sure I'd saved… but here are a couple after shots.

Below is our updated product page showing one of our most popular toddler rockers and a personal favorite of mine… Lulu Ladybug Baby and Toddler Rocker.
Mom Bloggers — what are you tackling this week? Link up your Tackle it Tuesday post…
Tell us what you're up to with all your other tackles… housework and otherwise… add your link to your tackle in the Linky below!
We are making housework bloggable — Each week on Tuesday, we are posting before and after pictures of a project or trouble area that we tackled this week.

Find out more about Tackle It Tuesday here.
The project can be little or big – whatever you want.

Basically, Tackle It Tuesday is about giving ourselves incentive, deadlines and satisfaction in getting our household tasks done.

(It doesn't even have to be housework… just whatever is on your To Do list.)
If you tackled a project this week, just add a comment and add your link below.
Here is a fun thumbnail linky:

And here is a basic linky if you prefer your linkies the good old fashioned way!

Written by Susan Carraretto, co-founder of the Mom Blog 5 Minutes for Mom.
Talk with me: @5minutesformom and Facebook.com/5minutesformom.