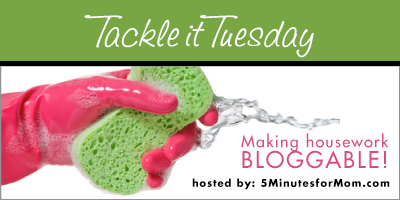 I've always loved to donate clothes I don't wear anymore. It clears space in my closet and I like thinking that someone else is benefiting.
But now I have a special way to donate my old clothes and all the fantastic outfits my girls grow out of. Janice's Filipino nanny Marisel takes all our old clothes and sends them to her family and friends in the Philippines.
I love how tight knit and supportive the Filipino community here in Canada is and I imagine that it's the same in her village at home. They help each other in every way.
For example, Marisel told us about a single friend of hers who is also working here as a nanny but is unexpectedly about to have a new baby and so we gave her my girls never-even-used crib, change table and tons of other baby supplies. I asked Marisel how the woman was going to keep working and she explained how their community all helps each other. She and her baby will be fine.
In today's tackle, you can see Julia and Sophia sorting through my old clothes as we pack them up to give them to Marisel. (The girls had lots of fun dressing up and making a big mess of all the clothes.)
What are you tackling this week? Link up your Tackle it Tuesday post…
Tell us what you're up to with all your other tackles… housework and otherwise… add your link to your tackle in the Linky below!
We are making housework bloggable — Each week on Tuesday, we are posting before and after pictures of a project or trouble area that we tackled this week.

Find out more about Tackle It Tuesday here.
The project can be little or big – whatever you want.

Basically, Tackle It Tuesday is about giving ourselves incentive, deadlines and satisfaction in getting our household tasks done.

(It doesn't even have to be housework… just whatever is on your To Do list.)
If you tackled a project this week, just add a comment and add your link below.
Here is a fun thumbnail linky:

And here is a basic linky if you prefer your linkies the good old fashioned way!


Written by Susan Carraretto, co-founder of the Mom Blog 5 Minutes for Mom.
Talk with me: @5minutesformom and Facebook.com/5minutesformom.