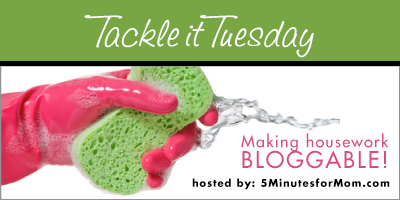 I got nothing…
It is Monday night. And I have got nothing.
Well, actually I have a lot.
I have suitcases sitting in my front hall, still stuffed with dirty clothes and conference swag.
I have a desk/kitchen table that is covered in unopened mail and unfinished tasks.
I have voice mail I am scared to listen to.
I have emails unanswered and posts unwritten.
And I have a house full of tackles that I will be ignoring for another week.
But as for a tackle today, I have got nothing.
I am considering (very strongly) going to bed right now. At 9pm. Which for me, is actually quite an accomplishment. I consider it a victory if I am in bed before midnight.
So pardon me while I skip out on everything that is waiting for me and go to bed.
Cause I have some serious recovering to do…
By the way, tell me please, am I the only one who comes home from a conference mentally and physically drained?!? Do you also need to hide under your covers and recover? Tell me I am not the only one!
What are you tackling this week! Link up your Tackle it Tuesday post…
Tell us what you're up to with all your other tackles… housework and otherwise… add your link to your tackle in the Linky below!
We are making housework bloggable — Each week on Tuesday, we are posting before and after pictures of a project or trouble area that we tackled this week.

Find out more about Tackle It Tuesday here.
The project can be little or big – whatever you want.

Basically, Tackle It Tuesday is about giving ourselves incentive, deadlines and satisfaction in getting our household tasks done.

(It doesn't even have to be housework… just whatever is on your To Do list.)
If you tackled a project this week, just add a comment and add your link below.
Here is a fun thumbnail linky:
And here is a basic linky if you prefer your linkies the good old fashioned way!
Written by Janice Croze, co-founder of the Mom Blog 5 Minutes for Mom.
Talk with me: @5minutesformom and Facebook.com/5minutesformom.