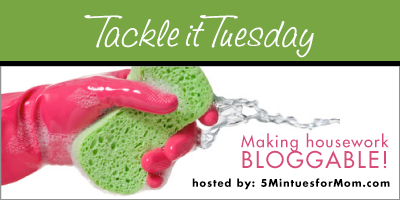 Hello my fellow tacklers, this is Susan here.
You may think I'm cheating today because this was my wonderful Mom's tackle. But, since Mom has done this, both Janice and I are doing the same because Mom has successfully tackled a subject that we bloggers have nightmares about… passwords!
As you know, we not only publish the 5 Minutes For Mom blog and sister sites but we also run two very busy ecommerce web sites selling pedal cars and rocking horses. That means online logins for suppliers, banks, merchant services, Google Analytics, Adwords, email, hosting, domains, carriers, tracking, etc. And the list goes on.
And all of these sites have passwords, user names and web sites to be remembered
So, What's A Girl To Do?
Well, first of all, the inbuilt password remembering services within Firefox and browsers are not secure enough so that is no good. So, Mom had resorted to the age old trusted remedy of… writing them all down. All of them! And then keeping them in a file folder — which is now about 4 inches think — and putting that in a drawer.
But, she decided that was not very secure, organized, fireproof, floodproof or 21st century. So, having consulted some extremely experienced online marketers to find out what they all do to counter this problem she heard the same answer over and over.
Now, you may remember that my Mom is a very modern go-getting Mom but, even though her old system was doing OK she listened to the pros and decided to give Roboform a go. After all, the basic version is free and is fully featured for a proper trial!
From the free download, every time Mom entered a password, Roboform offered to remember it. And, gradually, that folder full of passwords has reduced and soon will be consigned to the great shredder in the sky.
Plus, it is as secure as can be by using the same technology that banks use. In fact, I've since found out that one of my friends has been using it for 8 years and has over 500 passwords in it. Wow!
So, with Roboform installed and backed up, I say to fire, flood, hard-drive crash… bring it on!
But enough about my my Mom… what about YOU???
Happy Tackling!
What are you tackling this week? Link up your Tackle it Tuesday post…
Tell us what you're up to with all your other tackles… housework and otherwise… add your link to your tackle in the MckLinky below!
Each week on Tuesday, we are posting before and after pictures of a project or trouble area that we tackled this week.

Find out more about Tackle It Tuesday here.
The project can be little or big – whatever you want.

Basically, Tackle It Tuesday is about giving ourselves incentive, deadlines and satisfaction in getting our household tasks done.

(It doesn't even have to be housework… just whatever is on your To Do list.)
If you tackled a project this week, just add a comment and add your link below.
Here is a fun thumbnail style linky…
If the thumbnail Linky doesn't work for you — or you prefer the old style, you can enter in the linky below.
Written by 5 Minutes for Mom co-founder Susan.
You get our feed, right?
Please Note: This post contains affiliate links — but we only recommend products that we use ourselves and when you use our affiliate links, you help support 5 Minutes for Mom! THANKS!