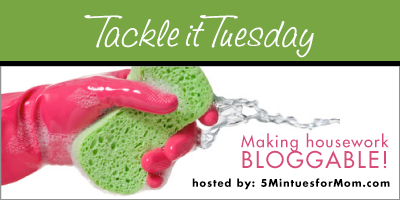 Finally, we are clearing out our old clothes!
While I am forced to go through our kids' clothes due to their constantly changing sizes and the limited space in their rooms, my husband and I have procrastinated going through our old clothes. In fact, I don't think we have done a thorough closest cleaning since we moved here ten years ago!
Sure, we have done quick sweeps and collected some items to pass on to goodwill a few times. But the depths of the drawers and the corners of our closets have gone untouched and unseen. Piles of unused clothing were waiting for us.
The other day, my husband Phil did a very impromptu tackle. All of a sudden, I looked up from my desk and he was carrying arm loads of clothes out of our room and out of the garage. (He even found my late-aunt's fur coat which for some reason had been in our garage since she died.)
I had no chance to get before shots. This man was on a mission! And he was brutal. If he hadn't worn it recently, it was GONE!
Here are his stacks of clothing he donated to goodwill.
Want to see something funny? We discovered this old container of cassettes from the 80s/90s.
Gotta love the old cassette car stereos! I had a "shuttle deck." Remember those? It was the oh-so-innovative car stereo you removed every time you parked the car so someone didn't steal it. But, really, who wants to carry their car stereo? So you just put it under the seat where any good theif would know to look!
Phil's tackle pulled me away from my computer and I started purging my drawers and closet too. Yes, more clothing donation to come in Part 2!
What are you tackling this week? Link up show off…
Tell us what you're up to with all your other tackles… housework and otherwise… add your link to your tackle in the MckLinky below!
Each week on Tuesday, we are posting before and after pictures of a project or trouble area that we tackled this week.

Find out more about Tackle It Tuesday here.
The project can be little or big – whatever you want.

Basically, Tackle It Tuesday is about giving ourselves incentive, deadlines and satisfaction in getting our household tasks done.

(It doesn't even have to be housework… just whatever is on your To Do list.)
If you tackled a project this week, just add a comment and add your link below.
Here is a fun thumbnail style linky…
If the thumbnail Linky doesn't work for you — or you prefer the old style, you can enter in the linky below.
Written by 5 Minutes for Mom co-founder Janice.
You get our feed, right?
Did you know that Susan and I also have a pedal car store and a rocking horse store?