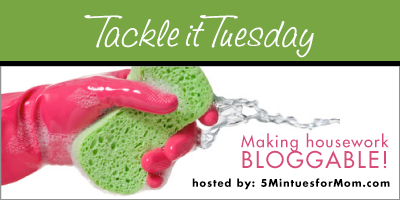 Time to Pack for BlogHer '10
Yes, once again the time has come. I can't believe a year has passed already since BlogHer '09!
The one part I don't look forward to is packing. I just got home from four days away with my family and so today I am doing laundry and getting ready to pack for BlogHer.
But I have a head start. Last week I sorted and chose two outfits each for Susan and me from samples Kmart Design sent us.
So, I have some outfits picked out, but tomorrow I still need to run up to the tailor and pick up the items that needed to be altered,(since we were sent samples, they were not all our size.)
(If you need to pick up some outfits before BlogHer, the outfits we are wearing average around only $40! The jeans are only $19.99)
We are leaving on Wednesday, so Tuesday night I am sure I will be up late packing. I never get to bed before midnight when I travel! I often just get a couple hours of sleep before I have to wake up at a crazy early hour to catch my flight. (Coming from the pacific coast of Canada means long travel days!)
Are you going to BlogHer? If so, please say, "Hi!" We are easy to spot — there are two of us!
What are you tackling this week? Link up show off…
Tell us what you're up to with all your other tackles… housework and otherwise… add your link to your tackle in the MckLinky below!
Each week on Tuesday, we are posting before and after pictures of a project or trouble area that we tackled this week.

Find out more about Tackle It Tuesday here.
The project can be little or big – whatever you want.

Basically, Tackle It Tuesday is about giving ourselves incentive, deadlines and satisfaction in getting our household tasks done.

(It doesn't even have to be housework… just whatever is on your To Do list.)
If you tackled a project this week, just add a comment and add your link below.
Here is a fun thumbnail style linky…
IF the thumbnail Linky doesn't work for you — or you prefer the old style, you can enter in the linky below.
Written by 5 Minutes for Mom co-founder Janice.
You get our feed, right?
Did you know that Susan and I also have a pedal car store and a rocking horse store?

Please Note: Kmart Design is our BlogHer '10 sponsor. As well, Kmart Design is providing product samples. As usual, our opinions are always our own.